Skate to Great
February 8, 2018
The rink smelled overwhelmingly of citrus, and the ice was packed with skaters. I took a few warm-up laps, and was feeling good, until a blade was hurtling towards my face. I leapt to the side just in time, as a girl from another team flew by in a backwards spiral, her leg high in the air.
It was the last high school figure skating competition of the regular season, and it was for all the marbles. Kalloway United needed to have its best competition ever, and beat every other team in the district, if we wanted to qualify for states. And we did, so badly. We had 15 minutes to warm up our elements before go time, and we were all business.
There were four teams warming up at once, and the ice was crazy crowded. Teenage girls in high buns with blades on their feet everywhere, jumping and spinning and gliding. I was warming up my element when I saw something terrible: Two of my teammates were about to collide. A Senior named Danielle was winding up for her axel and headed right for Jessica, a freshman, who was in the middle of a camel spin. Danielle didn't see Jessica, and before I could even think, she jumped right onto her. They went down, hard. My teammates and I rushed over, soon followed by our coach, who waddled across the ice in her tennis shoes. We untangled the two girls and helped them off the ice back to the locker room. They were both crying, but they would be okay to skate. They were just a little frazzled and banged up. At least that's what I thought.
I was stretching my legs outside the locker room when Coach Janice approached me.
"Allison," she said as I stood from the ground "Danielle can't compete today."
"Oh no, oh my god, is she okay?"
"She'll be fine. Don't worry. But she bumped her head on the ice, and I can't let her compete if there's any chance she has a concussion." I was relieved my friend would be okay, but now I was worried about the team. Danielle was one of our strongest skaters, and we needed to knock it out of the park today if we wanted to go make it to states.
"Allison," Coach continued, "I need you to do the axel."
"Coach," I couldn't even think of words, "I only landed it for the first time three weeks ago, and it's so inconsistent!"
"I know, but you're the only one besides Danielle who can do it at all."
"But Coach--" She gave my shoulder a squeeze, turned on her heel, and walked away.
So that was that. With Danielle on concussion watch, my crap jump was all the team had. Suddenly, the weight of the world was on my shoulders. The axel is high point jump, and it can make or break a team's score. I couldn't be the one to let the team down. I couldn't be the one to stop us from going to states. But I would be, I knew it.
My teammates were incredibly supportive. They all came up and smiled and told me I would do great. But somehow that only made me feel worse. They all needed me, and I was going to disappoint them. I cheered with my teammates, loud and proud, from the boards throughout the competition. As my event loomed ever closer, I could feel my heart beating faster. My smile froze onto my face, as my knees shook and my feet turned to soup in my boots. Goosebumps ran up my arms, but not from the cold. I kept running the jump through my head over and over, shoulders back, knee up and through, arms in, arms out. Easy Peasy. Shoulders back-knee up and through-arms in-armsout.easy peasy. Shouldersbackkneeupandthrougharmsinarmsouteasypeasy.
It was time. The announcer called Danielle's name, I guess no one told him she was concussed. Ready or not, I had to go. My teammates let out a roar of support and I took the ice, beads of sweat on my forehead. I decided I just needed to get this whole ordeal over with. I built up some speed and jumped, hoping against hope I would land gracefully. I fell on my a**. The arena fell silent as I stood up slowly. I could feel the blood rushing to my cheeks, and new my face must be bright crimson. I felt ridiculous as I returned to the boards, the butt of my beautiful black skating dress covered in a layer of ice. The other teams gave me some pity applause as I rejoined my team, defeated.
"Allison,"
"Sorry coach" I mumbled to the ice as I skittered to a halt at the boards.
"Take the reskate"
Once, and only once, per competition a team can choose to have a skater re-do an element. The second attempt is the one that counts, regardless of whether or not it was better than the original. It was still early in the competition, and I knew someone else would need it later. I couldn't use the team's only reskate, just to fall again, wasting it.
"We can't waste our reskate on this, I'll only fall again"
Coach leaned in, "Allison you've got this, we need the element. Take the reskate."
"Coach, I-"
"Look at me. You can do this. Go out there and give it your all. Calm down, don't be nervous, jump high, and land it. Go."
So I went. I turned towards the judges and raised a shaking arm in the air, letting them know I was going to make a second attempt. My breath was getting heavy, stroking around the ice, I tried to focus. I knew I could do it, I'd done it before. I tried to fight off the nerves. I was bombarded by the silence of the arena, all anyone could hear was my blades gliding across the cold surface of the ice. I couldn't be the one to hold back this team. Shouldersback-kneeupandthrough-armsin- armsout-easypeasy. I took off, and was suspended in the air for what felt like hours, squeezing my arms and legs in as hard as I could, trying to make my body as compact as possible so that I could get enough rotation. And then I came down. But this time, instead of dropping like a stone butt first onto the ice, I landed on my feet. Fully rotated! My team screamed from the boards, I had done it!
When I returned, my team was screaming their congratulations, and they enveloped me in a crushing bear hug. I thought I might suffocate under all those happy bodies, but I didn't care, I was ecstatic!
"I told you you could do it!" screamed Coach Janice.
At the end of the competition the scores were tallied, Kalloway United won! We were going to states! I was so proud of all our hard work, and of myself for nailing that jump! Even if we hadn't qualified, landing that axel in front of all those people under all that pressure made me feel like I could do anything, and who knows, maybe I could.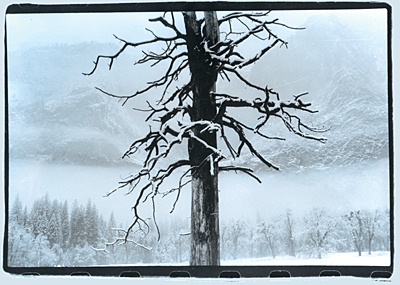 © Steve S., Marblehead, MA