Rivers in Her Hands
February 6, 2018
My mother's hands have thick, blue veins. They lurk beneath the surface of thin skin, distant reminders of decades of age. I like to run my fingers over them, imagining that each line is a river encased in the pores of her skin.

Every evening, she raises me up to her worn chair, sits me in her lap, and runs her fingers through my hair as I trace the rivers in her hands.

"You can be anything you want to be," she tells me.

I think about this for a moment. "Really?" I always ask, even if I already know the answer.

"Yes." My mother smiles a worn, tired smile, and I watch the earth crumble and crack around her eyes and mouth, the wrinkles etching her skin like moving plates.

It wasn't until I grew older did I realize what she meant. I realized why my mother sat me down in her leather armchair every night after dinner and held me in her lap, whispering words of encouragement into my ear.

My mother, who never got the chance to be whatever she wanted to be.

My mother, forced to uproot her life and come to America, in hopes that an unborn me would have a better future.

My mother, who never got the chance to go to school the same way I do.

But my mother is brave, resilient. She tells me how hard it was to learn English, how she spent years poring over textbooks, memorizing when to use "-ed" for the past and when to change the word altogether. She tells me how hard it was when she first arrived to America, the strange looks and mocking disguised with perfectly-enunciated English.

My mother has rivers in her hands and the earth in her smile and the sunlight in her eyes.

And even when these rivers dry up and the earth shatters and the sun implodes, I'll always be grateful for the chance my mother has given me.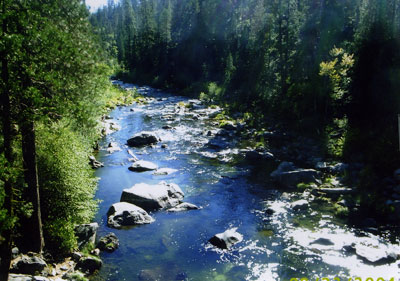 © Laycie C., Stockton, CA