A Harvest Of Memories
October 28, 2017
I feel the crisp autumn leaves crunch under my boots as I walk forward, nearing my destination. Falling leaves tumble from the twisting branches above, dancing in the air in a fluid motion. They range in color from bright, fiery red to soft, warm yellow. I grin, instantly engulfed in a special kind of comfort that only autumn brings me. My twin sister, Catherine, and I walk next to each other, and our strides match as the corn maze comes into view in the distance. It's our tradition each year to try to get as lost as possible in the winding and interlocking paths of the maze, and then make our way out. I still taste the apple cider in my mouth as the wind picks up, enveloping my dark hair and making it twist all around me like a tornado.
We stop right at the entrance. In the distance, we listen to the voices of little kids shrieking in delight along with the shuffling of many feet walking about the maze on the dusty paths. "Ready to go?" I ask Catherine while adjusting my sweater.
She smiles. "Of course," she responds.
I look into her eyes that are identical to mine and reply excitedly, "Okay, then. Let's go." The brush of corn stalks hit against my vest as I walk forward. It feels nice to be here, almost like it was just yesterday.
We hit a crossroad. "I think we should go…left," Catherine decides.
Simultaneously, I blurt out, "Right." I glance at her and we both laugh. A couple politely pushes past us, as we stand there blocking the way.
"Oops," I mouth to Catherine, trying not to laugh. We always take this long in the maze, which just makes it a lot funnier.
"Okay, we're going left," she proclaims and drags me around the turn. I feel a lingering warmth in the air, but a sharp, cold breeze reminding me that winter is coming makes me shiver as we progress through the jungle of corn stalks all around us. We walk along the path for a little while, picking random directions to take. We wander in silence, embracing and appreciating the feel of fall in the atmosphere. My face lights up as I think of something to do.
I race ahead of my sister, and yell back, "Come on!" I weave through corn stalks to try to confuse her. My hair whips behind me as I dart through the maze.
"Hey!" Catherine shouts and starts to run as well. "Where are you?" I stop, hiding in some corn stalks. I grin mischievously as Catherine stands there confused.
She laughs quietly and rotates around looking for me. A bird caws in the distance. Catherine throws up her hands and calls out, "Come on, Em! This isn't funny!" Even though she seems mad, her calm face suggests she's amused, which is the exact reaction I was hoping for.
I creep through the stalks, keeping my eye on her. Just when she turns away from the direction where I'm hiding, I jump out and squeeze her shoulders hard. Catherine shrieks and whips around to look at me, trying to hide her surprised expression, but failing miserably. Her face softens, and she looks at me, knowing me so well. "How did I know you would pull something like that?" she states jokingly.
I beam and start walking ahead. We finally finish the maze, stepping out into the open fall scene. Barrels of hay are everywhere, with people hustling and bustling around, chatting and looking at different pumpkins. A scarecrow is hung up on a lone stalk. My bright green eyes rest on the farmer's stand, where their famous apple cider donuts are sold.
"Okay, we are definitely getting some donuts," I conclude, which makes Catherine smirk and let out a little snicker. She is well aware of my obsession with these treats.
"Gotcha," she responds and lets me yank her towards the comforting waft of apple cider. I smile, cherishing the inner comfort I feel with Catherine, my best friend.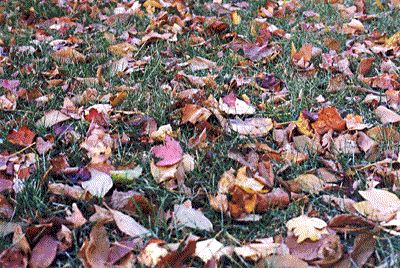 © Erica H., Wilmington, DE