Runaway Train
MAG
May 29, 2017
The train station between Merriman Drive and Quarry Road stopped operating last summer. It was abrupt: no warning, just a sign saying, "Out of Order. Do Not Enter." Jacob Kerry's house used to be within walking distance, but his parents have moved. Six summers ago, Jacob got on the train and never returned.
Months after, my father would occasionally yell upstairs from the
foyer and gesture me into the living room as I descended the stairs. It was always the police.
At 15, Jacob was a year younger than me. The houses we lived in were only a mile apart, and we had been best friends since we met at the train station six years prior. We rode the train together. On weekends, we "camped" in my backyard under the willow tree that swayed in the wind, protecting us from the weather and any lurking monsters.
Jacob liked having the train station so close to his house. It was something not many people could say about their house, and he liked to talk about it at school. The train station was built in 1823, toward the middle of the Industrial Revolution, and it went from Coffeyville, Kansas, directly to Springfield, Missouri. Jacob's parents used to take the train South to St. Louis. They never liked to be home with the kids. Jacob told me stories about how hard his dad would hit him when he broke a lamp playing football in the house or when he took his baby sister's toys. We never actually knew where the train went until Jacob's older brother David rode it when we were 13. He came back telling us about how far he went and how different it seemed from Coffeyville, Kansas.
That was six years ago. My family no longer lives in Kansas, and Jacob's location is unknown. Sometimes when I wake in the middle of the night, I imagine Jacob talking to me. I turn to my boyfriend and tell him the story:
It is mid-August, six summers ago, and Jacob is yelling at me to pass the hockey puck in my driveway. It's about five hours before his departure. Jacob is 15 and has been playing hockey since he was seven. It isn't normal for kids to play hockey in Kansas, but there he is. His parents are away for the week visiting St. Louis, and Derek, his younger brother, went with them. Jacob stayed home. We are finally at the age when staying home alone is something our parents are okay with.
It is summer in Kansas, and the sun is setting.
Jacob and I are skating around the driveway passing the puck, and the back of his shirt is covered in sweat from the humid air. It is the last game of roller hockey I'll ever play with him, but I don't know that yet. Only he does. He is smiling. The radio is playing the roller hockey playlist.
It's strange. Even now, when I go back to that driveway I see his smiling face, yelling.
"Pass it, puck hog!"
Sometimes I listen. Sometimes I don't.
I never retell this story to anyone but my boyfriend. The police ask, but I say I know nothing. Even now, six years later, no one knows what really happened but me.
I can remember the precise moment that I found out Jacob was really gone. His parents banged on my door, two days after his disappearance, begging for information. They didn't care where he was. They just wanted him back. Whether that was so their reputation wasn't harmed, or they actually loved him, I do not know.
After two weeks, the cops gave up searching. It was obvious Jacob didn't want to be found. In the newspaper article, Jacob was labeled a rebel. They said he defied his parents and left without reason. But in my memory, he had a reason to go.
That night, I saw a bag packed with a note next to it on his driveway. I didn't ask. I just guessed. But he didn't tell me.
I resent him for that. Our friendship was strong. If he at any point had said, "Sarah, I'm leaving," I would not have questioned. I might have even joined him.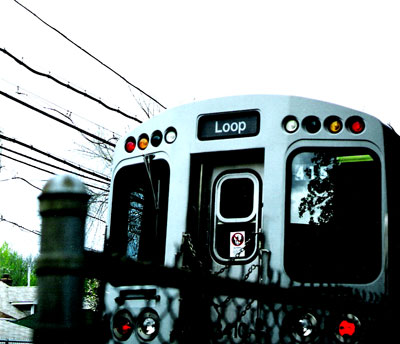 © Alyssa V., Chicago, IL