2080
March 3, 2009
I was sweating in my own bed covers because of the hot July night in California. Though I knew the heat wasn't the only reason I was sweating.
My fianc' had been in a car accident that day. He was now in the hospital, undergoing a few minor surgeries. I still worried about him, having nightmares the whole night of something going wrong.
It's the year 2080 and ever since we entered the new millennium eighty years ago, the medical world had expanded in ways you wouldn't be able to imagine. They had found cures for many of the deadly diseases including cancer and aids. They were things of the past now.
The next morning I awoke tired, getting only a maximum of three hours of sleep because of my tossing and turning in the night. I got a shower and did my hair lazily, walking out the door without checking how I looked. I got into my Honda Civic and drove to the hospital Mark, my fianc' was in.
'Mark Rogers checked in last night, he was in a car accident and underwent a few surgeries last night. His doctor is Dr. Anderson. I was wondering if you could tell where his room is. I'm his fianc'.' I said to the receptionist at the front desk of the hospital.
'Right away. He's on the third floor in room 312. From what the doctor told me, he's doing just fine. Let me call and see if you can go in.' The receptionist replied.
I walked around for a few minutes tuning out the receptionist talking to Marks doctor. I hated the hospital. It was full of the dying and germs. I shuddered at the thought.
'Miss, you may go up and see him. The doctor said he might be asleep for a few more minutes while the drugs wear off.' The receptionist told me.
'Thanks.' I muttered.
I rode the elevator up to the third floor and found Marks room. I walked inside and Mark was already awake.
'Hi sweetie.' Mark said.
'Hi baby, how are you?' I said eagerly, wanting to know how he was.
'Fine, the surgery went just how they expected. They said I might be able to get out tonight or tomorrow morning. They told me I should rest for now.' Mark whispered while holding my hand.
'That's great news. Do you need anything?' I asked wanting to make him feel better.
'I don't know if there's a coffee machine around. I just want to get the taste of hospital food out of my mouth.' Mark said with a disgusted look on his face.
'I'll try to go find one. Stay right here.' I said with a smile on my face.
I asked a doctor if there was anywhere to get a cup of coffee on the third floor but he told me I had to go back down to the lobby where the cafeteria and the vending machines were.
So I got back in the elevator and rode it down to the first floor. I hurried out of the elevator wanting to get back to Mark.
Just as I was about halfway to the coffee vending machine, someone on a stretcher was wheeled in from an ambulance followed by paramedics and doctors. The doctors were shouting to one another saying they had the get the woman to surgery right away. I got out of their way as they ran past me.
This is the reason why I hate hospitals I thought. I could never be a doctor, having to see so many lives taken.
I got the coffees and for the third time got back into the elevator. This time it was crowded with many people. I pushed the button for the third floor on the elevator and waited for it to get there.
I got out of the elevator on what I thought was the third floor. I didn't realize this and for five minutes I was wondering aimlessly on the wrong hospital floor. I passed a door that said 'Cloning lab' on the front. Ever since human kind had figured out how to clone a human, we started to clone them for medical reasons. It was disgusting and wrong. All they did with the humans was clone them, take their organs then kill them; a totally wrong reason to make a human being. They had figured out how to clone just individual organs, and I couldn't see the reason for why they didn't do this instead. I shook my head as I passed the door and once again I circled the floor.
Only then did I realize I was on the wrong floor. I passed the cloning lab again trying to get back to the elevator. Mark was probably worried about where I was. Just as I walked past the cloning lab, someone burst through the door, ripping wires off of her. She was screaming but I couldn't see who it was until the steam cleared.
I dropped both mine and Marks coffee. My heart was thumping so loud, I could of sworn it was going to jump right out of my chest.
The person that came out of the door was a clone, an exact clone of me.
The clone soon realized that I looked exactly like her. She got up and came to stand right next to me, cocking her head to one side.
Just then a few doctors from the cloning lab came running out. I turned to them angered, not wanting to take my eyes off of the clone.
'You'd better explain what the hell is going on.' I said in a harsh voice.
They took the clone and once again she started to scream.
The doctor pulled me aside. 'You didn't donate DNA for the cloning lab?' the doctor asked in suspicion.
'The hell I didn't!' I screamed.
'You have insurance, I'm guessing.' The doctor asked.
'Yes.' I replied.
'Dammit! They've done it again. See when you apply for insurance, they take a blood and urine sample. Not enough people are donating DNA for our lab. So the insurance takes the blood and urine samples and gives them to us. They make a hell of a lot of money from it too.' The doctor explained.
'So' what is she being used for?' I asked.
'A kidney transplant. A woman was just wheeled in because of kidney failure. We will take care of this, I am so very sorry. We are trying to clean this mess up.' The doctor added.
It was the woman I saw in the lobby. She was the one taking a kidney from my clone. 'No, I am against this cloning mess. What are you going to do with her once your done with the kidney surgery? Kill her is your answer. I'd rather die than see us animals taking a human being's life. Take my kidney, let the girl live.' I said.
'You'll have to sign wavers miss.' The doctor said. 'What are you planning to do with her?' The doctor said.
'I'll take her in until I find somewhere for her to stay and live. I'm guessing you want the kidney? Get the wavers, I'll sign them. My fianc' is on the third floor in room 312. His name is Mark Rogers. Tell him what I'm doing.' I said to the doctor.
So the soon to be Elaina Rogers signed the wavers to have the surgery. The woman who she was giving her kidney to survived. She took her clone in and taught her the ways of life. In her lifetime, Elaina Rogers got married to Mark and stopped the use of cloning humans. She went down in history, and lived out the rest of her life. She was proud of herself, making the world that much better. Sixty years later, Elaina herself died of kidney failure due to her only having one kidney. That night, as she was dying in the hospital, she hoped the little change she made and the words she said got out to mankind, and people would keep making the world a better place. Hopefully, mankind listened to her.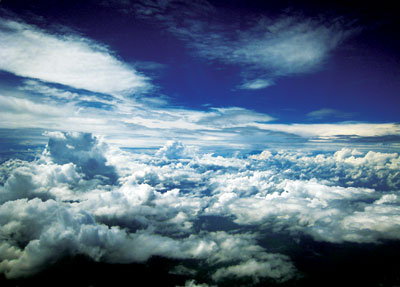 © Jacob W., Oklahoma City, OK