My favorite mistake
September 26, 2016
My favorite mistake is when I jumped on a train without paying. It was a monday  it was afternoon when I was in 7th grade my brother told me "get on the train" I had never gotten on a train I didn't know what to do so I told him
"How" he said "you pay and get on the train stupid" .
When school was over I was walking to the lightrail and I was speed was walking and I almost getting there and the train was about to leave so I didn't know what to do if I pay I would miss the train if I leave without paying who would notice I said to myself "No one will know that I didn't pay."So I jumped on the train and I think it was around Medow view when i was caught by a girl security guard she asked me "Can I see your ticket ?" I told myself s*** I told her I don't have a ticket she told me to come with her and that we were going to have a talk and that we were going to call my parents my parents were working so I told her that and she said she was going to let me go but we had to pay a fine of 100 dollars and I told her okay the money would be sent .I actually never sent the money but my mom whipped my butt and i learned my lesson and never did it again.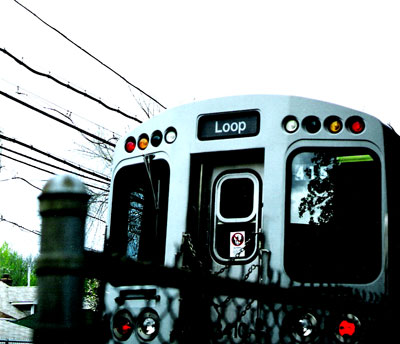 © Alyssa V., Chicago, IL