The UnCommon Man
September 17, 2012
You are an important business man taking the train to work. The way you pull out your shiny new iPad 2 and use your black and white Bose sound isolation ear buds separating you from the "common man." Yet, you are dressed up and able to afford the drive, but the drive does not seem as interesting and exciting or needed to get away from the underclass Americans you travel with on a day to day basis. The Monday morning train ride into Penn Station suggests you are going into New York City to work. Are the workweeks or the weekends the time and place for you to replenish on your sleep? The simple repetitive yawns show that your weekend was long and exhausting, making it hard to believe that the weekend is used to balance out on missed hours of sleep.

The train starts to pull away from New Brunswick Station and a man wants the open seat in your row, but is your bag that important? It is just a plain black suit case with gold colored buckles keeping the bag from opening. In your opinion it deserves priority of sitting on the chair over the white-haired sixty or seventy year old man with his eight year old granddaughter sitting across the aisle. The man knows not to leave her but you do not know to make room for him to be able to sit in sight of his granddaughter.

The ticket conductor comes to collect your train ticket and you show him your special year round identification pass with a distinct attitude. You act as if the effort of pulling out your wallet and flipping it open to show the pass to the minimum waged worker was too much work. The distinctions between a snotty upper-class business man and a common man are easily shown with you as an example.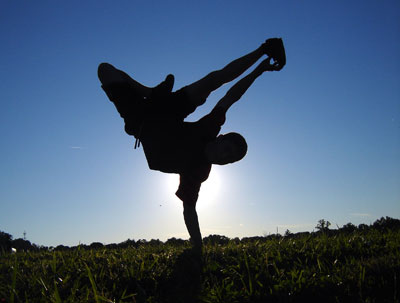 © Seita O., Louisville, KY