Nothing I can do About it
August 3, 2012
I don't remember how we got this way. I bet you blame me though. Bet you blame me, for cutting you off, for putting you aside, for being that horrible friend that I always hated. I don't want to hate myself anymore, but I just can't help it. When you left, you left our friendship back here, back in your home where you belong. Where I'm supposed to see you, supposed to love you. Instead you're out there never thinking of me, forcing me to be the one to think. Thinking about how I needed to do this differently, but instead I let you leave without a fight, and when you return, I can't help but look away. I can't look at you anymore, it hurts too much and I know that it's all my fault. I know it has probably been months since you last thought of me, but I want you to understand that I think of you everyday. Every single day, and not one thought of you doesn't hurt. Doesn't fill me with regret. Doesn't want me to hurt myself like I hurt you. Is this what it felt like? Because this feels way worse than rejection. This is you going halfway across the country with a piece of me. The part that loved you, and it never came back.

I was stupid then, but I've matured. A lot. And now I know that I can handle it, handle us, but either way it doesn't matter. I missed the chance, diminished it, and there is no way to put the pieces back together, just like my heart. It's all gone, just like you. You left. We're done. I've lost.

The worst part?

There's nothing I can do about it.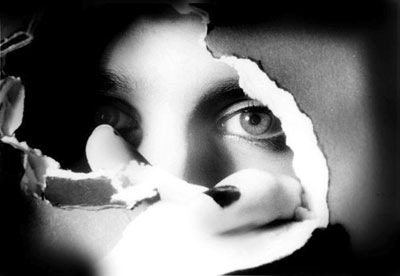 © Tabatha B., Peoria, IL