Sarah
June 2, 2012
She looks into the mirror and hates what she see's. She's a monster, a beast. She cries but no one hears her, or maybe they just don't care. Memories of her life flash before her eyes. She sees her mother and begins to smile, then laugh, then cry. Her mother passed before her eyes years before, when she was nine. She and her mother were close. Her mother protected her, loved her. She missed that. Next she saw her father. Her abuser. Her dad was a drunk, and not one of the comedic kind. She feared him. She despised him. To him she was nothing more than his personal sex toy. It wasn't always like that though. He made a turn for the worst at the death of her mother.

Sarah once had many friends. She was athletic, intelligent, gorgeous, and nice. She loved to laugh and have fun. Fun...she hadn't had that in awhile. She aspired to go to broad way. She had big dreams, but dreams fade.

Sarah looked at the monster in the mirror, then at the knife in her right hand. Weeks before she prayed. She prayed to be rescued. She prayed to be seen. She prayed to be heard, but it was to no avail. "My god, my tourniquet, have mercy on my soul" Sarah pondered whether she'd be missed, then she realized she was never known.

Sarah rests in an unmarked grave. Her father resides in Florida. The real monster still walks the streets today, while Sarah and her mother rest peacefully.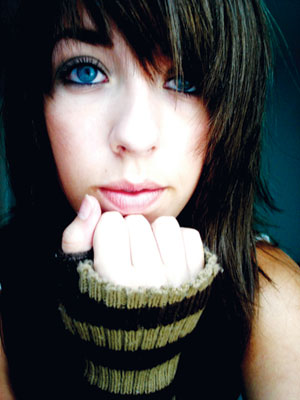 © Brit H., Peabody, MA