About Me
July 6, 2012
I never know what to write for these things. I can go on and on about me. Like how I read a lot of romance, mostly because I'm in love and like connecting things to my life. Or how I don't believe anyone is too young to fall in love or find their soul mate.
What else is there "about me"? Well I'm short. Five foot one to be exact. But who cares? Who's counting?
There's the fact I have big brown eyes, and eyebrows to match.
How I look in the mirror daily and wonder how you see me. How I try to understand. I remember your words and try to fit them to my features.
I guess only some of them match, since I keep trying.
I'm writing an "about me" but it seems everything about me is about you too. I can't talk about my height without picturing those 10 inches that rise above the top of my head. Can't even think about my weight without knowing you wouldn't want me to change it.
How my eyes are the prettiest ever (though I think yours are), and your biggest weakness.
Everything about me is about you too. My whole body thinks about you. Always.
I'm my own person, but just with another half.
My half reads and writes and draws, while the other works and is down to earth and so fantastically creative...my half is crazy and the other more sane. My other saves me from total meltdown.
Because that's just who we are.
Everything "about me" is about you too.
What else is there "about me"? It's a never ending list.
My lucky number is 10, but the number 17 appeals to me as well.
I love my friends. I love making people smile and laugh and feel like they have a purpose in life.
I'm constantly stressed and forever over thinking. Once a month I wish nothing more than to crawl in a hole.
But that's okay. Because just the thought of you makes everything crazy and weird and imperfect about me so beautiful.
Love doesn't care how cheesy you are. Or how much you over think. Or how strange you are. Or even what you look like.
Love is everything about US. Everyone is love, has love, receives love, gives love.
Love makes people beautiful.
And this is why everything "about me", is about you too.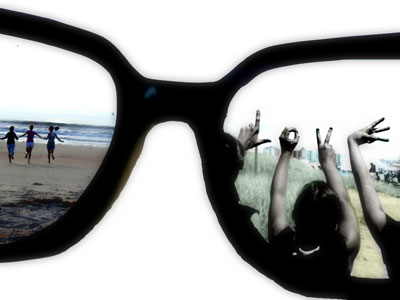 © Christina G., Bedford, NH