tom's story
May 13, 2012
Tom is an average guy with blonde hair and brown eyes; except for his family's connections. His father was the the head of the New York mafia. And no one there understood or accepted his dreams. All he wanted was a picture perfect boyfriend with charm, good looks and muscles. But the only way for that to become a reality is for him to leave the mafia, and that would cause World War III. He had tried to talk to his father but the man had simply yelled, "you're too young to know what you want!" and sent him away. Granted tom was only in the 8th grade but he knew what he wanted and it was this mystery guy that was just out of reach.

So he returned to his father one day. "Dad," he began, "why won't you let me be me?"

Without looking up the man answered," because you'll need to remain in charge of the mafia after I die. And the leader cannot be a gay. Since you are my son, you are heir and WILL take after me." His father said.

"But I don't want to lead," Tom replied. And his father erupted, hollering things like" YOU ARE GONNA LEAD!" and " I DON'T CARE IF YOU WANT TO OR NOT!" and " IT'S YOUR DUTY," at the boy who stood up straight and squared his shoulders, and shouted over his father's rants " I'M LEAVING!"

His father stopped short and his gaze turned from furious the ice cold, "And where will you go?" he asked his voice matching his expression.

"Anywhere but here," Tom said as he strode out of his father's office. He walked out through the rest of the house, passed all the gaping faces, and towards the front door. As he stepped out, tom became a free man with a plausible dream.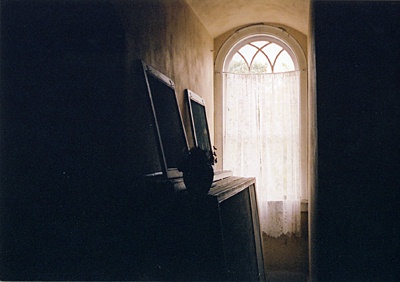 © Kandi B., Vacherie, LA