Just Keep Running
April 4, 2012
A damp tear runs down my face, picking up the dust. I feel it drop off my chin and splash on my shoulder. My eyes scan wildly for clean air, but my feet pound the dust of the ground as I race through the back-roads.

This isn't the way to go.

A car horn blares from far off, but my twisted brain hears it as if it were right beside me. I pick up my pace and try to keep myself from screaming.

You are making the wrong choice.

My feet seem to want to listen, they threaten to slow down and take me back. I grab my arm, and instantly feel that it's warm and damp. I gulp, and I don't look to see what's there.

It wasn't intentional. It won't happen again.

My heart is pounding in my head. My vision is swirling and I haven't the slightest clue where I'm going. I think about the other scars, that "weren't intentional." I try to listen for the steady, bump-bum, of my heart, but all I can find is a solid vibration. I feel like I'm going to explode.

There is a better way to deal with this.

I see a single eye look out at me from a boarded window. I look down, they can't see my face, they know where I am. I pick up my pace.

Just go talk it out.

My mouth and throat ache for water, but I won't stop. I lick the dust of my lips, and listen to the rhythmic thundering of my feet, 1 -2 - 1 - 2 - 1 - 2. I see drops of blood sliding onto to my palm, and they trickle off my fingers.

My brain tries to keep talking, but I quiet it with the memories. I see the crazed eyes and think of the blood lazily dripping down from the gash. No, I won't go back. I'll just keep running. Nothing can be worse than this.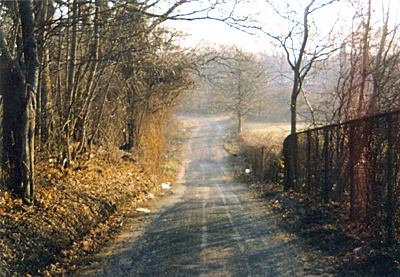 © Cameron C., Milford, CT