The Winning
February 8, 2012
I couldn't bare the silence any longer. We all knew what was about to happen. The third "family meeting" in 6 months. Rick and Melody were going to file for divorce and another custody fight was about to approach us. Third time's a charm. Hopefully, I get to stay with Rick, for real this time. I'm 12, I should be able to choose which parental unit that I want to govern my life. Melody doesn't want me. And who doesn't know that? It's just that things like this bring money and cameras to our doorstep like the set of a reality TV show is not limited. Wherever there's Melody Parks, there's drama. Sometimes, I wish that someone had slammed her tongue in a steel door, but that's another story.

I swallowed my pride and spoke with the utmost disrespect that I could give. I hated her guts and I hated this reoccurring feeling. "Tell him, Melody," I crossed my arms, "tell him how he's not the same and how you fell out of love for the third time." She looked down guiltily. "Tell him how you've been sleeping with John and that he's a much better lover than Rick will ever be." I heard her gasp and Rick had enough. "You're divorcing me aren't you?" I sat back and began to watch the show that just began. Melody looked up and a tear shed from her eye, "I just don't love you." Crocodile tears, that thing that little girls do to her daddy. Well, Melody is no little girl and Rick is my daddy. Rick corrected her, no tears but no emotion, "You never did. You loved John, but your mother loved me. So to impress your mom you chose me. I understand completely," he sighed, "But, I'm not fighting with you or taking anything to court besides this divorce. You signed 3 Prenuptial agreements, one for each of our marriages. You lose everything. And because you continued to have affairs, you also get booted out." His eye color began to change and so did his mood. He high fives me. "Analiese, you're all mine sweetheart." I looked at him and smiled, "For real this time?" He nodded and smiled.
Melody looked up, "I hate YOU!" She screamed at me. I shrugged and walked away from the table and called back, "Glad, the feeling's mutual, your belongings are in your car and the moving truck outside, and also, the car comes back." She gasped like she found out that The Grim Reaper killed her dog. "Not my car." Rick smiled, "The car I paid for and much more things were in the prenuptial agreement, read things before you sign them." And he waved her goodbye and left her on the front steps to our mansion. I have finally won.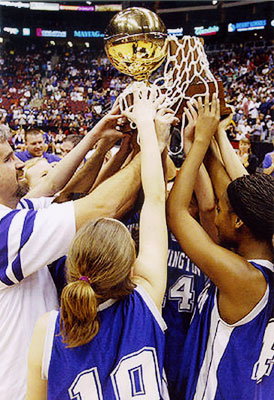 © Mark A., Phoenix, AZ