The Perfect Home
January 22, 2012
I hated the thought getting rid of her. But now all she does is sit on a shelf and collect dust. She was a rare Princess Diana porcelain doll. She wore a white wedding dress laced with real pearls and a veil. My father had given her to me for my tenth birthday. He said that he had seen it in the toystore window and thought that I was beautiful just like her. Thirteen days later, he passed away. I remember that day as if it were yesterday. It was a gloomy, rainy, sad day. I had walked into the kitchen to get some breakfast, when I saw my dad on the floor in extreme pain. I knelt next to him and started to cry. His last words were, "I love you, Jackie."And just like that, he was gone. It was like the life had been sucked right out of him. The doctor said later that he had died from a heart attack. After that I went to live with my aunt and uncle. They were kind to me but they will never replace my dad.
Now I'm off to college. That's the reason that I have to give her up. Since I will be living in a tiny dorm, I need all the space for my other things. I don't want to give her up because she one of the only things that my dad had given me. I decided to look around and find somewhere to sell her. I didn't want to sell her in a thrift store for fear that she might get ruined. I soon realized that I couldn't bear the thought of selling my doll. I decided to go visit the local orphanage and see if there was a girl I could give my doll to.
So off I went to the orphanage with my Princess Diana doll. I walked up to the front desk and asked if there was any little girls that would like to have a rare doll. The lady said yes, there was one little girl in particular that would love to have her. She explained that she was ten years old and had recently lost her dad due to a heart attack. She also said that the girl lost her mom at the age of two and she has no other living relatives. I asked if it was okay for me to see her. The secretary said yes. The next thing I knew was that I was being ushered into a cozy, little room where the girl waited. I asked what her name was. She replied," My name is Kathleen." When I asked her if she would like a doll, she squealed in delight. "Oh yes please I would love to have her." As soon as I had handed my precious doll over to her, she gently took it as if it was made of gold and diamonds. The look in her eyes and the smile that beamed on her face told me that she would always treasure and take care of her. She repeatedly thanked me and said that this was the nicest, kindest gift that anyone has ever given to her. I knew right then that I had found the perfect home for my little doll.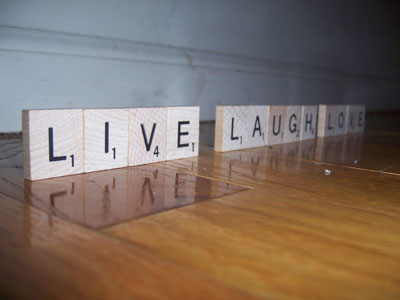 © Valcy E., Stony Point, NY