Howle's Tower
December 6, 2011
Prologue
Extraordinarily fierce, cold November winds whipped in front of the newly built red brick clock tower. Under the pale gray autumn skies, people began slowly gathering below and talked quietly amongst themselves about war bonds, the most recent Burns and Allen radio program, and the winning streak of the Chicago Bears. Little boys wearing knickers clung to their mothers to stay warm. The townspeople tried to ignore the bone chilling cold as they waited for a dedication of the new tower and an evening barnyard dinner dance.
The munificent Sam Howle donated the money to build the new clock tower for Lambaria's 100th anniversary. Sam's family had been part of Lambaria, Missouri since its beginning in 1842. The Howle's were hard working people that were loved and respected by everyone. Howle had been preparing for this Friday night for months. Little did he know that this night would change Lambaria forever.
By now nearly all of Lambaria's residents gathered in front of the new tower under the eerie night sky. Howle's tower cast a broad shadow over the crowd below. There was a strange feeling in the air. Sam stood on the top floor and stuck his head out the highest window waving large ceremonial silver scissors at his beloved people. His dark shadow and the flashing streak of the silver scissors seemed almost ghost-like under the chilly night sky. As the sixty-five-year -old Sam Howle slowly began to cut the ribbon wrapped around the tower clock, a strong and unusually loud wind suddenly gust from behind the tower. The people below tightened their grip on their coats and gasped. All at once a burst of wind reached out its long arms and pulled Sam out of the window. Sam's scream pierced the silence as his body tumbled violently to the ground. Within minutes, the ambulance's siren lit up the night. Sam was rushed to the nearest hospital where he was declared dead on arrival.
No one in Lambaria knew what to do with the tower after Sam Howle's tragic death. Some suggested destroying it, while others suggested converting it into another structure. The tower stood vacant as months went by. One by one, businesses next to the tower dismally shut down. Only Sam's family had access to tower's only key, and they never let it out of their sight. Initially they would allow visitors to climb the squeaky staircase to see the spot where Sam fell to his horrible death. Some visitors said they could still hear Sam's scream echoing in the empty hallways. But eventually Sam's family stopped coming to the tower to open the door for visitors.
Years past, and as far as the townspeople could recall, all of Howle's relatives had moved away or died off. Thereafter visitors stopped coming to the tower, and it remained vacant and locked shut. Over the years, the town of Lambaria grew larger, but the town only expanded to the west over the bridge. The older section next to Howle's tower became an overgrown and forgotten. Eighty years had passed since the tragedy of November, and there was no one left to remember Sam and the Howle family. Very few even knew about the other side of town, and so Lambaria's past was hidden from its people.

Chapter 1
Five years ago, on thirty-seven Tammy Street, Danielle Blau, Tom Sader, Julianne Vermono, and the Sible twins (Jack and I) were discussing plans for that Friday. Our group hung out during the summer, so we spent that Thursday brainstorming ideas for the next action packed day. Summer days seemed so long back then, and other than coming up with things to do, we had nothing to worry about.

"What do you guys feel like doing tomorrow?" asked Jack.

"How about we go to the mall and watch a movie?" brought up Tom.

"Nah, we did that last Monday." Julianne exclaimed, "Guys, let's explore the older part of town, the part on the other side of Tower Bridge."

"Yeah, that would be so creepy. Imagine running around those old, abandoned houses." I agreed, "There are many empty buildings there. My great grandfather Howie once told me about the old side of town. He once told me he was born on the old side. But who knows; h e was very strange and had a peculiar habit of always carrying a key chain. Whenever he came to visit, I would hear his pocket rattle.

"That's bizarre," thought Tom out loud, "Can we go talk to him, and maybe he can tell us about the other side past the bridge? And what were those keys for?"

"Unfortunately, he past away five years ago." I responded, "He was very old and sick. Before he died he became very confused and used ramble on a bout a Sam he once knew. My mother still has all his stuff. She can't get rid of it."

"How come, we never knew about this old part of town?" Danielle exclaimed.

"My great grandpa told me the old town carried too many secrets!" I explained.

"So, who's in for a trip to the old part of town tomorrow?" asked Tom, "We will explore and find scary things. Maybe we will even meet some ghosts!" Everyone agreed on the trip. No one wanted to back out, although the thought of meeting a ghost was not to my liking. We planned to meet the next morning in front of our school. None of us knew what lay ahead!
Chapter 2
The following morning we all gathered with our bicycles as planned. It was very foggy and still a little too cool for a summer morning, and it was strange to see the school so empty and calm. Something was not quiet right, but I could not put my finger on it.
"Is everyone here?" asked Tom as he took the lead, "Let's get going!"

We rode on our bikes heading east, past the gas station and up to Tower Bridge. We paused as we crossed the bridge. None of us wanted to be the first to cross over, but we would not admit it. I was still waiting for the morning fog to rise, but for some reason it was still lingering over the bridge. I wished I could see what lay on the other side. No one that I knew ever crossed the bridge. Only my great grandfather and grandfather crossed it, but only to leave the old part of town.

"Here we are guys, now what?" I inquired as we road across the bumpy bridge and looked at the overgrown trees ahead of us. Past the thick brush and scrubs, we saw some bricks and tall structures covered in ivy.

"Let's explore and try to find the most daunting and gruesome building," suggested Julianne.
"Yeah," agreed Tom, "that sounds better than bowling or having lunch at Applebee's!"
"Lets split up into two groups," added Jack, "and then meet back here in thirty minutes, at this tall shrub, overgrown with ivy."
"Let's go!" I shouted as we jumped back on our bicycles.
Chapter 3
Tom, Julienne, and Jack went in one group, while Danielle and I went in another. Tom's group saw many buildings, but none seemed interesting or exciting. We felt the same; all the buildings were vacant, and over grown with bushes. Danielle and I returned first, and while waiting impatiently, we suddenly heard a blood-piercing scream from within the shrub overgrown with ivy behind us. Not knowing what to do, we stood frozen in place. I took out my flashlight and lead the way under the thick overgrown ivy, to find ourselves standing in front of a tall wooden door.
"Did the scream come from inside that locked door?" Danielle asked, trembling as the ivy quivered around us. I looked at the rotting dark wooden door, and I could vaguely make out a large H carved in the wood. Since neither of us had a key, we assumed that there was no way to get in. Without thinking, I kicked open the door with my foot. It fell down with a deep thud.
"AHHHHHHHH!" shrieked that voice again. A low-pitched rattle seemed to follow the shriek. It reminded me of some noise that was familiar to me. I could not remember where I had heard that sound before. I followed the shriek as I ran up the stairs on the other side of the door, while Danielle anxiously ran out. Something beyond my understanding drew me to the top of the staircase.
Then I saw it; the reason why everyone moved away, and why everyone left the old part of town. It stood right in front of me in the dark hallway at the top of the tower; its shadow floated over the end of the stairs. I heard its rattle again as I followed the shadow. I felt a gust of strong wind, and its arms seemed to grab me and try to pull me. I held onto the first thing I could grasp, and I opened what seemed to be a closet door, and slammed it shut behind me. Then there was dead silence.
I turned on my flashlight and realized I was in a small room, and shined my dim flashlight across the room. I could make out a bed, and desk and on it resting a small oil lamp. I felt my pocket and took out my pocket lighter. Surprisingly I was able to get the old-fashioned oil lamp working relatively easily. As the room slowly lit up, I began looking through the items on the table. Some rolled up faded papers were spread around the table. I rolled one open and tried to make sense of it. It was a blue print of a building. As if time stood still, I studied the blue print. It looked like the drawings of it looked like a clock tower. On the floor lay a dusty book, I picked it up and started reading.
I sat down on the edge of the bed, as I coughed up the book's dust. I sat and read page by page. It was a diary of a man named Sam Howle who apparently donated a clock tower to the town of Lambaria. Howle was also very rich and famous; there were pictures of his family, under it were names of the people. As I browsed through the graying photos I felt as if was reading the diary forever, until one particulate photo caught my attention. The photo was of Sam with a younger boy, under it the words "my favorite nephew Howard" could be made out. The boy in the photograph looked vaguely familiar, and his eyes seemed to gaze back at me as if he wanted to tell me something.
I must have fallen asleep because the next event I can remember was awoken by a faded rattle outside the door. I jumped up from the bed, and I remembered where I was. All of a sudden, things came together, I realized that I recognized that rattle and I that I did know that man. It was the same rattle I remembered coming form Great Grandpa Howie's keys in his pocket!
Epilogue
Time seemed to speed up from that eventful summer day ten years ago. So many things have happened since then! Sure enough I am a relative of Sam Howle. Sam Howle was my great grandfather's uncle. The diary in Howle's tower belonged to my great grandfather's uncle Sam. And the little boy in the photo titled "my favorite nephew Howard" was my own great grandfather, whom my family called "Howie".
As I left the tower that day, I took with me Sam Howle's diary. I explained my discoveries to friends as we rode back home. I alerted my family as well about my breakthrough and we all found it extremely interesting. The next Friday my mother and I attended Lamberia's monthly town hall meeting and I proudly got up and presented my finding. With my mother's blessing, I brought with me my great grandfather's key chain. One key stood out. I was a large key with the letters "SH" engraved on the handle. A quiet whisper arose from the audience at the meeting as they passed the key around. Everyone new what it would open. Without hesitation the town board approved the budget to bring the old side of town back to life. The town was beginning to overpopulate and some more land would help.
Within the next three years, during my free time after school in tenth, eleventh and twelfth grade, I got the entire town motivated to restore the old part of town. Shortly after I graduated, the town board agreed to re-establish the old part of town and the town's people began to repair and modernize the old part of town. It seems that since we have cleaned up and reclaimed our old part of town, new sounds have entered the tower. It seems that Sam Howle is finally happy that we have come back home. His tower is no longer vacant. This summer, five years after my first bike ride over the Tower bridge, I will be cutting the ribbon of my great great great grandfather's refurbished clock tower in honor of my family's name and interesting history. Sam's work is finally done.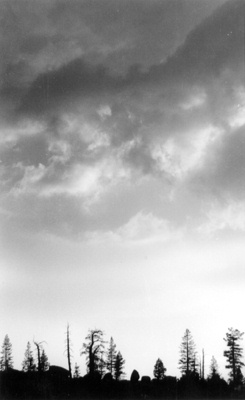 © Steve S., Marblehead, MA