Under the Concrete Platform
November 27, 2011
Having those kind of parents was what made everyday hard. Letting them down would never happen, only over Kate's dead rotting body. If she didn't get it right, anything, or everything, there was only herself to blame. Under her covers at night when no one could hear her, she would whisper her secret to the shadows. "I wish they would mess up, the would hate me for just one day. Have a fit of rage, or selfishness, better both. Then my pain and my messes would have some reason, they'd make some sense."

She hated the burning and the pain and the tears. She wasn't worth all the love, all that time, all her life.

She woke up the next day ready to make it all right. She owed it to everyone, her whole family, to God Himself. It would all finally be clean. It would be fixed, and she would be happy. She walked toward the tracks with her eyes on the clouds, on the grass, on a plane. Anywhere but forward. Her steel savior was coming, to take her away, so far she could cry without being pathetic and ashamed and so suffocatingly wrong. She was going to go so far that they wouldn't be able to see her betraying eyes, blurry, giving her away again and again. It was her turn to grow up, to leave home and make her life right. The train whistle blew as she closed her eyes and stepped onto the tracks.


A woman pulled her to life, on the concrete platform.

Kate just walked. She didn't know how she was breathing, how she was thinking, seeing, being, hating. So she just kept walking. A part of her swore she wasn't really living, she had been saved by that train, and it turned out that she had been in hell the whole time after all.
By the grace of God or fate or irony, her steps carried her to the Emergency Room at Good Samaritan Hospital. The rest is just white, and cold, and someone else's new.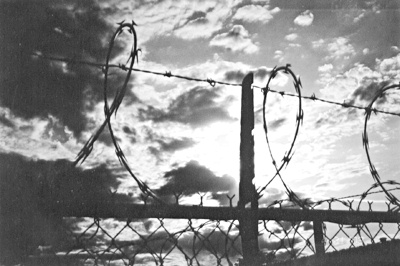 © Jessie W., Wichita Falls, TX