Forgotten
November 24, 2011
I'm standing here, under the dim light on her crumbling porch... waiting.

My finger reaches for the button outside the graffiti- covered door as I push again. I can tell of a foggy glow from inside the shattered window, a familiar smell wafting from under the rotting door. What will she say? Will she know me? Small footsteps come from inside the old house; I shiver from the wind's frosty blow. Patters of rain on the crooked sidewalks, and the door creeks open.

The woman who stares out at me from the door crack is a woman I barely recognize. The blank look she gives implies she doesn't recognize me either. Thick air moves slowly between us as I open my mouth to say hello. But before I can get anything out, she asks a question that shatters my heart into a million pieces that will never fit back together.

"Do I know... who are you?"

The suspicion that has been building inside of my body bursts into an ugly knowing. She doesn't know me anymore. She never has.

I feel my feet turning my body around and start to run as the rain soaks my hair and clothes, cleansing me from the painful blackness I feel in my heart. The wind howling in my ears seems too quiet- anything to forget her, how she hurt me.

I find myself in an empty alley. Slumping against the wet dumpsters I can think. But sometimes thinking is dangerous... a little too risky for my restless mind.

Hearing her voice echoing in my brain, a dull ache sets into my body. Who are you? She didn't know who the girl standing at her front door was, the girl who thought about that woman every day since the day she was abandoned. She doesn't know how much trouble she's given me, I think to myself. That woman had been my mother, but that woman isn't my mother anymore. She's nothing more than a stranger.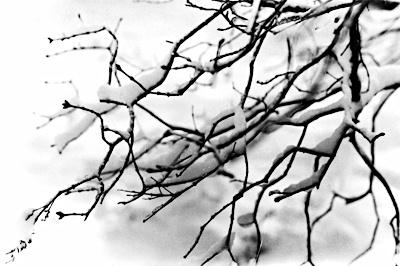 © Lindsey D., Marblehead, MA