What did she do?
November 21, 2011
She sits alone in her bedroom with her arms wrapped around her knees. Tears streak her cheeks and it seems that no matter how many times she wipes them away, they soon again stain her face. She looks up at the ceiling and softly asks why. When she hears no answer she loses all hope.
She still feels the hit she took from her mother, she feels the warmth on her neck where she was grabbed. But she didn't fight back even if the pain became over whelming. She only wanted to make her mother proud. For her to put a smile on her lips and tell her how proud she was of her. To wrap her in a comforting hug and tell her she loved her as she ruffles her hair. It was a dream she dreamed every night, a wish she made upon the star. Yet, every morning she woke to the same dull bedroom.
She refused to believe her mother hated her, she took the blame for her mothers actions. She rose from her blankets and opened her door slowly. She stepped out into the living room to see her mother strewn upon the couch, with eyes glazed over and lifeless. She glanced over to the floor to see needles and she looked back at the pale face with knowing eyes. She picked up the needles and threw them away and poured her a glass of water. She helped her mother up and forced her to drink the water. " I will never leave you mama, I'm gonna help you get better." Her mother looked up at her and smiled and told her that she was proud of her, then she whispered the words that her daughter had dreamed of and wished for. " I love you."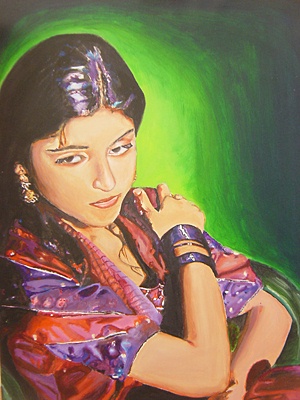 © Ranna C., Monmouth JCT, NJ