my life. my story. My Problem!
November 10, 2011
My life has never been perfect I've had problems and i still do. Moving here probably made them hundred times worse. But I didn't really have an say in moving or not. You have to realize I was only nine years old. Every one makes it seem like my family and my life is perfect but its not. It never has and it never will be. Kirkland might seem like a little harmless town. But its ripped my family apart and it tares me down every single day. And I dont know if im getting better or just used to the pain. But I believe we write our own stories and each time we think we know the end- we dont. Perhaps luck exists somewhere between the world of planning, the world of chance, and in peace that comes from knowing that you just can't know it all. You know, life's funning that way... once you let go of the wheel, you might end up right where you belong. So my wheel is still trying to find where it belongs and I think it might take a couple years or it might never find it to its destination but we all need to take chances and learn from them. And the chances ive taken ive learned a lot about how life will always suck no matter what. You might think you finally catch your breath but the current with take you back under until you can take it anymore and you break.

Six years ago, I was a little girl living in a big scary world. But now that doesn't even matter anymore. I went from living in a big city to a small town. Id have that city back in a heart beat. That city made an impression on me and I will never forget the flashing lights outside my house or the fun fall days shooting marshmallows at cars passing by. But we all need to grow up sometime. And I feel that growing up ruined everything for me. I might not have the best family or the best life. But I know how to make the best of things and im gonna work my butt off to prove to my parents that im gonna make it and that I dont need them anymore.

Ive always felt left out like im a big outcast and I know I am because im related to people I dont relate to and I dont think I ever will. Ive heard so many times that the best thing a girl can have is confidence and its true because a girl with confidence can make it far in this world. Ive figured out that im not going to get mad anymore, I just have to learn to expect the lowest from people, even the ones I thought the highest of and that life is to short to wake up in the morning with regrets, so love the people who treat you right and forget the ones that dont. Believe that everything happens for a reason. If you get a chance, take it. If it changes your life, Let it. Nobody said that it'd be easy they just promised it would be worth it. But im still trying to figure out that part that life is worth the pain and struggle and that something good with come out of it in the end. But when is the end? The day you meet your prince? Have kids? Or is it when you die? Cause the thing that got me is you can never enjoy your life. Your always working, or taking care of someone or something.

Sometimes I wonder what part of me wasn't good enough. I wonder what I did to be left out like I am. I wonder what I did wrong. Everyone tells me to be myself and when I be myself I get judged cause im not normal. I'm not like everyone else and im proud of it! But the thing that really gets me is that no one can see or even understand what im feeling. I'm sick and tired of not being heard. So im gonna scream at the top of my lungs until someone gets me. But until that day, im just gonna go around acting like everything is ok like I've been doing for the past 2 years. Everyone tells me in the end it'll be ok everything will be ok. But I know in the end everything wont be ok because at the beginning it wasn't ok and its gonna end just like it began. My life has never been perfect and it never will.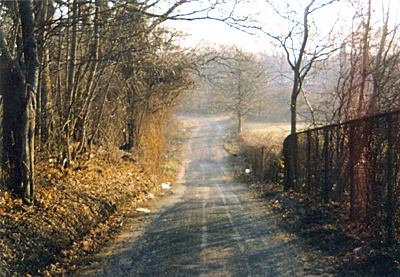 © Cameron C., Milford, CT