The Accident
November 17, 2011
It had been two weeks since the car accident happened. Matt was sitting down next to Jake's grave. Since the accident he hadn't dared to go visit Jake at the park, but today he felt so lonely with out him that he decided he had to come visit him. The park was bright, and sunny. Matt was happy they buried Jake next to the lake. So that Jake would never get lonely and he could be next to the geese and ducks that lived in the park's lake. It had been Matts idea to burry Jake in Pisgah park, which was Jakes favorite place to visit.

Matt sat there all alone next to the grave. He saw kids play in the other side of the lake, he also saw people pass by, running or walking their dogs. How could this have happen? Tears started to ran through Matt's face. He was crying know.

"Jake I miss you!" Matt said softy " I don't know if you can hear me, but I just want you to know your my best friend! If I knew that.."

Matt couldn't continue. He was crying so hard it was hard for him to speak.

"If I knew that the accident would have happened" Matt took a breath " I wouldn't have drank. I wouldn't have let you drink, but it all happened so fast."

It all happened so F***ING fast! Matt wanted to say but didn't dared to. If only I wouldn't have told you about the story, or have let you drive. Its all my damn f***ing fault.

Matt started to remember how it all happen. They were getting in the car, laughing and singing.

"Matt can I drive?" Jake had said happily "I know its your car, and your daddy doesn't allow others to drive it, but man I'm your best friend dude! May I? Please"

"Sure, my dear friendly friend!" Matt said

We were for sure drunk. I wouldn't have said that if I wasn't, well I hope I would never say that. Matt went on seeing what happened the day of the accident.

"Guy's just get in the car!!! I'm getting frustrated!" Isabelle had said annoyed.

Jake got on the passengers sit. They went of the parking lot. Matt turned on the radio, to the hits channel. The radio was passing Justin Bieber ft. Sean Kingston singing Enimine.

Now I get it! If we weren't fitting for Justin Bieber maybe Jake would still be alive, and I wouldn't have a broken leg, and Isabelle wouldn't have scratches all over her.

"Matt change that song, nobody wants to hear that idiot sing." Jake had said annoyed

Matt reached out to changed it but Isabelle screamed out.

"NO, MATT leave the freaking song on!"

"No! Its boring, I don't even know why you like him so much, he's gay!" Jake had said.

They passed fighting for about fifteen minutes when all of a sudden their was a HOOOOOOOOOONK!

I can't think of it anymore! It hurts to only think of this. Matt was still crying, only that he had calm himself down.

"S***! JAKE! LOOK ON THE STREET!" Matt had said screaming

Of-course Jake didn't pay him any attention. He was to busy fighting with Isabelle about Justin Bieber than in the highway. HOOOOOOOOOOOOOOOOOONK! This time Matt reached out to grab the wile and turned it.

"What the F*** are you doing Matt!" Jake said turning the wile to his how it was before.

"YOU IDIOT LOOK AT THE HIGH" Matt couldn't finish his line.

They had crashed.

I hate to think that I could have saved him. I couldn't even get the chance to tell him I loved him, and that he was the best friend anyone could wish for! This time Matt was crying again harder.

"Hey! I knew I would find you here!" Isabelle said smiling. "I know, this is your first time here and your probably sad, but hey everything happens for a reason, and Im pretty sure Jake is in a better place." Isabelle said sitting down next to him.

"I know, I just... I wished it wouldn't have happened."

Matt and Isabelle stayed their chatting with "Jake" and telling him how they missed him and loved him.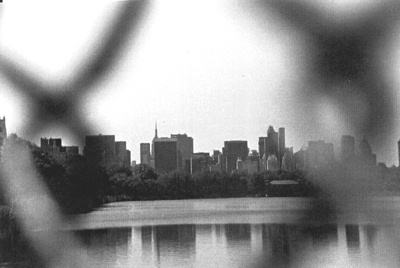 © Sarah M., Phoenix, AZ