The Bathroom
November 7, 2011
I stare at myself in the mirror. Sixteen, I think. Sixteen, fat, ugly, and disgusting. A loser with no friends. You don't know what to do with yourself, and every day you cry yourself to sleep, promising yourself that tomorrow will be a better day. But you've always been just lying to yourself. Who are you? What are you doing here?

I shut my eyes so that no more tears can escape. Even they don't want to be inside of me. My own tears, sprinting down my ugly face just to be free of my horrid body. Just like everyone else who wants to be free of me.

Well, what if I just give them what they want? Sorrow morphs into anger. I clench the pills in my hand tighter. What if? No one will miss me. No one at all. It's almost ironic that I just might do it here – in the bathroom. The place I fear most.

Where I step on that scale and die a little more inside. Where I strip down for a shower and can't even bear to look at my own body. Where the mirror is. I don't need a cackling voice in the glass to tell me I am the opposite of the fairest in the land. In school, it's where the other girls make snide comments about me while they apply their magenta lipstick and perfect their stenciled eyebrows. They know I'm sitting there in the stall, eating lunch by myself, or vomiting it.

It is why I'm standing here now, with all the Tylenol I could find in my house, at midnight, ready to swallow and enter the abyss of nothingness. Where I can't feel sad. We all end up in the same place – the realm of death. What's the difference between now and a few decades? I'll just kill myself – before the pain of being alive does.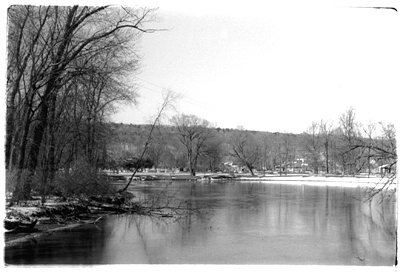 © Simon I., Lansing, NY