A World of Silence
October 15, 2011
A world of silence is peaceful. Never dealing with the annoying chitchat of those social butterflies, the ones only existing for conversation. Only communicating when necessary, through flitting hands flying like doves, cutting through the air. To me, music is just annoying vibrations, thumping against my dysfunctional eardrums.

A world of silence is lonely. People just ignore me, dismissing me as "that deaf girl". Even the more sympathetic ones feel sorry for a moment, than rush back into their busy, noisy lives. My very own older sister spends all of her time singing: school musicals, church choir, karaoke. She's too busy in her world of do-re-mi for anybody else, especially a sister who can't share in her frivolous passion.

A world of silence is better than a world of darkness, at least. As much as my sister is pointed like an arrow straight at Broadway, I am the next Van Gogh, putting those still, silent pictures in my head onto that still, unbending canvas. To me, they come alive, dancing and laughing with joy. They are my only friends, those acrylic paints on a flat, 2-dimensional plane. Swirling colors, a rainbow mist that can, and will, fog up my vision of the outside world for hours.

The world of silence is swelling like a balloon, taking up more and more room in my life each day. However, all balloons must pop: either violently bursting at the slightest prick, or letting all of the life gradually seeping out of it, until it's just a piece of soft neon plastic. They tell me that one day, I might be able to hear again. Science is changing more and more every day, and maybe by the time I'm an adult, or even an old woman, they can pull me out of the silent pit called my life. But shouldn't they be using all this time to find a cure for cancer, or fight world hunger, or end a war or two?

A world of silence can never be fully adjusted to. I've never heard a single, solitary noise. My life is muted, caused by a simple push on God's remote. But I still wish that maybe, someday, I can be treated as an equal. Not just some charity case to feel sorry for maybe 2 minutes. Maybe…

But since this probably won't happen anytime soon, I guess I'm stuck in my world of silence.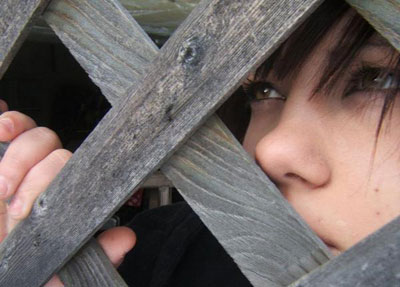 © Krystal B., Bloomingdale, IL