Twenty-One
August 23, 2011
I. Fall

She was 21; in her prime; finally, completely liberated from the limitations of adolescence when she had a "brain attack".

High on freedom, she walked into a liquor store, eager to have her first legal taste of whiskey. Coming out with her prize, she breathed in the crisp autumn air – approximately her tenth breath as an adult. But then time stopped; she stopped. She lost her grip on her whiskey. The bottle shattered as it hit the pavement, staining the sidewalk with alcohol. She didn't notice; she didn't care. When she lost the ability to keep her balance, her back landed on the cement.

The first thing she remembered was a face watching over her – a handsome face.

"Is this girl drunk?" she heard through the haze of her stroke. He must have mistaken her slurs for that of an intoxicated chick, not realizing that she was having a freaking stroke.

The second thing she remembered was his face clouding with concern as the truth slowly dawned on him.

"Oh cr*p," the guy said. "Say 'I love peace'! Give me a smile! Raise your hand over your head! God, do something!"

The last thing she remembered was darkness – peaceful, frightening darkness.
II. Despair

The white barrenness of the hospital room walls threatened to drive her crazy.

H*ll is not everlasting fire, she thought. It's this never-ending, monotonous blankness.

She missed campus. She missed walking. She missed seeing the sky. She missed being able to use her limbs. She missed going through the motions of real life.

I think the doctors should worry more about me committing suicide than getting a second stroke.

It was three months after she had the stroke. With every day that passed by, a little piece of her hope died – hope of recovering, hope of getting her life back.

"You should never give up hope of continuing recovery," the doctor had said, "but you should not expect miracles to happen because most of your recovery will occur relatively early."

The possibility of staying this way forever – so weak, so useless, so helpless – made her want to scream.

Forty, forty-one, forty-two … She was counting the dots on the ceiling. Frankly, there wasn't much to do when confined to a hospital bed …

And when life as she had known it was replaced with something that wasn't really a life at all, then her hope was doomed to fade.
III. Hope

The doctor came in, his face lit up with the unmistakable glow of …

Hope? she thought, puzzled. The word had become foreign to her.

The doctor couldn't hide his excitement. "Miss, I don't want you to get your hopes up, but I've got some good … well, I've got some possibly good news."

"Really? From the way you looked, I thought you discovered a cure for cancer or something."

He laughed. "Okay, I admit, it's not that miraculous, but some new research has surfaced, and..."

"And...?" She waited patiently for him to continue.

"And – miss, you might be skeptical at first, but please give this a chance or at least a thought – well, the research says you can recover with the help of gaming."

She raised her eyebrows. "Gaming, as in video games?"

"Please be open-minded to this. Studies show that after several training sessions with a Wii, patients experience improvement, and they can regain their ability to do certain tasks and –"

"Say no more. I'm willing to try it."

Relief relaxed his face. "Good. I was afraid that I wouldn't be able to convince you. So when do you want to start –?"

"As soon as possible."

Normally, she would refuse to believe that something as silly as a video game could help her condition. But she was desperate. She was willing to try anything that had the faintest possibility of helping her get her life back.

Only when there was nothing left would she look at the window and contemplate escaping this confining life – if it could even be considered a life at all – by falling from such great heights, by falling to her death.


The Wii controller in her hand, she felt something come back to her. She had to think about it for a few moments before the word came to her at last …

Control.

She moved her hand. On the television screen, a basketball went through the basket.

Sadness slowed down the blood flowing through her veins – sadness about maybe never being able to experience playing a good game of basketball ever again, at least in this reality of hers – before joy came to eclipse the heavy feeling: joy about her being able to control the movement of her hand now.

Joy about her being ready to seize back control of her body.

Joy about her being able to hope again.
IV. Future

Slowly, but steadily, she got better.

Day by day, she regained control of her limbs until she was a step away from having some semblance of independence.

Tears of joy nearly fell from her eyes when she finally succeeded in walking upon her own two feet. She almost exploded into wonderful, dearly missed sensations of ecstasy when she was able to get out of the hospital and see the glorious sun again.

One day, while strolling around the hospital's gardens, she caught a glimpse of a familiar face – the handsome face from so many months before.

He was tending the roses when her eyes met his. By some mysterious force, they weren't able to let go of each other's gazes, no matter how hard they tried.

His eyes are beautiful, she thought, enchanted by his emerald eyes.

Though she didn't know it yet, a long future laid before her: one filled with joy, love, and – most of all – hope.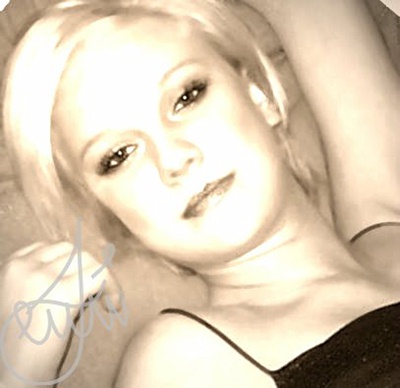 © Jennifer H., Sparks, NV