The Wrinkled Woman
July 11, 2011
The old stone house was covered in leaves and little white flowers that extended from the green vines entangling the small house. It had a stooped, sunny veranda and a wild garden surrounded the house. Colourful bushes and numerous tall trees created a cosy nook for the house and its garden. Splashes of colour sprinkled around in the grass, indicating early spring flowers. Birds chirped and sang in the trees, butterflies flew around the small flowers and squirrels played up and down the trees.
I stared at the house and its cheerful surroundings in wonder. It seemed peaceful, pretty and happy but it did have an untamed air about it. Was the old lady who lived inside really an evil witch? The only way to find out, I reasoned with myself, was to see for myself.
So, going against the cautioning of my school friends, I had crept out to the mysterious house and now lingered just outside the faded white, rickety, wooden fence. I swallowed hard, fear creeping up my spine. What if she cast a spell on me? You don't know if she is a witch, I scolded myself. So summoning up all the courage I could, I opened the gate and walked up the faint path leading to the veranda and stopped in front of the stairs.
The few steps leading to the veranda were old and looked like they would collapse under the slightest weight. Hesitating for a moment, I carefully climbed the steps and crossed to the veranda to the dark, wooden door.
At the sight of that great, foreboding door, I wanted to flee and run all the way back home without looking back, but I couldn't turn back now, not after coming so far. So, squashing my fear, I knocked on the door and heard footsteps coming towards me. The door slowly creaked open and a small, old lady appeared.
I stared at her in awe. She had snow-white hair, wrinkled skin and a pair of the bluest eyes I had ever seen. Her face was friendly and her eyes twinkled, like a kind granny. She couldn't be a witch.
Finding my voice, I timidly informed her that I had come to find out if she was a witch like everyone said she was. The old lady laughed. The sound was like a friendly, bubbling stream and I was immediately reassured that she wasn't a witch, even before she denied the rumour.
In a voice like silver, she asked me my name, and then to come in. Her name was Grace Brown, and she was a widow, she told me as she led me into her little living room, which was sunny and cosy like everything I had seen so far. I sat down in an inviting chair near the welcoming fire, while Grace Brown made us some tea and fetched chocolate chip cookies.
We sat by the warm fire on that chilly, spring day, sipping tea and chatting like old friends. An hour later, when I left Grace Brown's house with a parting promise to return the following day, I couldn't help but wonder that anyone could have thought the kindly, old, wrinkled woman was a witch. Rumours and appearances can be so deceiving. Instead of fully believing them, I had set out from home to find out the truth and returned with a new friend on my heart.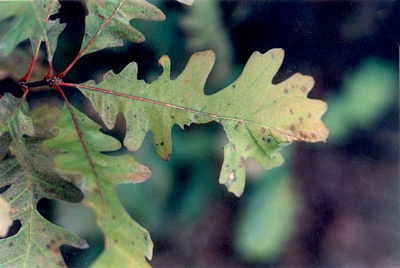 © Allison S., Eau Claire, WI