Oh, Shut Up!
July 21, 2011
"Oh, shut up," I laugh pushing him away from me. We're up on a cliff, looking out over the ocean. His arms instantly wrap back around me. His voice echoing so softly in my ear.
"Do you remember when we first met?"
"How could I forget?" I laugh. "We were only five..."

*****

"You stole my cookie!" I sobbed in the middle of Mrs. Lynard's kindergarden 
classroom. Damian sat in his blue chair with my chocolate chip cookie's crumbs falling out of his mouth. He stuck his cookie covered tongue at me. The tears streaming down my face faster and harder. "Mrs. Lynard!" I screamed, stomping my feet. 
"What is it, Isabelle?" Mrs. Lynard comes running to my side.
"Damian stole my cookie," I look down at her feet and wipe my nose. I give a little sniff and a little sob. Mrs. Lynard pats my head and turns to Daminan. 
"Damian, did you steal Isabelle's cookie?"
"No!" Damian's brown eyes grow wide as he lies. I cross my arms.
"He's lying!"
"She's lying!"
"Liar!"
"Both of you! Go move your bear clips," Mrs. Lynard's stern voice makes me flinch. I bow my head and walk to the clips by the door. The tears have stopped running and I return to my red chair next to Jillian and Hannah Greene, the twins. Snack time is almost over when someone passes a Twinkie in front of my face. I look up and see Damian with his head bowed this time, his lip stuck out in a pout. 
"I'm sorry I stole your cookie." And he ran back to his seat.

*****

"And I was sorry," he smiles and hands me a Twinkie. I laugh and take it, taking a bit and cherishing every flavor. He takes a bite after me. 
"My turn," I turn around and face him. He raises his eye brows. 
"I remember it all!"
"Do you remember the day we became friends?"
"Yeah, we were in sixth grade.."

*****

"I'm Isabelle Parker," the girl smiled at me. She had long blonde hair and big green eyes. She's was shorter than me. 
"Damian Todd."
"Welcome to the detention," she smiled at me broadly. I remembered her, we'd been in the same Elementary school classes. "What are you in for?"
"Skipping class."
"Same, wanna catch a movie after detention?"
"Sure," I found myself smiling.

*****

"I couldn't believe you even asked me that!" Damian's voice echoed off the trees.
"Well! You were quite handsome, what is it my job to remember?"
"Our first kiss."
"Oh! I get all the easy one's."

*****

I threw my face in my hands, the date was a total disaster! My dress was torn, my make up smeared, and I made a total fool of myself. Damian grabbed my wrists and pulled on them.
"No!"I cried, tightening the muscles in my arm. 
"C'mon, Isa." 
"Absolutely not!"
"Look! A shooting star."
"I'm not falling for that!"
''I'm serious!" He gave another hard tug at my arms and they gave way. I looked up to the sky and sure enough a star shot across. I shook my head and looked back to Damian. "I wouldn't lie to you."
''Well you're the only one."
"Hmm?"
"Never mind, sorry for ruining our date."
"You didn't, you made it unique."That was when he leaned in and pressed his lips to mine.

*****

He gives a small smile. "I love that day."
"Sure you do," I grab his hand and he twirls me around. I stumble and he leans in to kiss me. 
"You never could dance," he laughs loudly. 
"Oh, shut up!" I giggle shoving him away from me.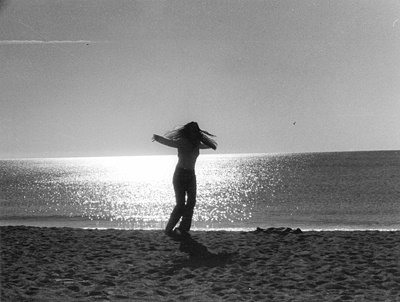 © Denise A., Marblehead, MA