Scarlett Roses
July 3, 2011
June 3rd

I was staring at my jelly sandwich and it staring back at me.
"Hey. You have to eat something, Emilynn." Mom said turning to look at me. My little sister had died from cancer three months ago. I couldn't eat. I couldn't hold anything down for one thing. Can't she get that? No. She can't. My mom didn't hurt or grieve the way I did because Jewel was my half sister so my biological mom wasn't related to her in any way. I was visiting my biological for the summer.
I felt the tears start coming again and I mentally cursed at myself for thinking about her again.
"I need to be alone for a while. I'll be back in an hour. I'll call if I will be longer." I grabbed my messenger bag which held my keys, my cell phone, my notebook and pens, a water bottle, tissues, and a picture of my sister. I hopped on my bike, and pedaled out of the garage. I rode to the cluster box and got the mail. There was a letter from my pen pal and my crush in it. I took it out and read it.
"Hey. I'm sorry about your sister." It started.
"You don't know any thing!" I suddenly screamed at the wind, as tears blurred my eyes.
"Why?! Why did you take her from me?" I got back on my bike and pedaled furiously, the letter crumpled in my hand. I don't know how, nor do I care, but my pant leg got caught on the chain of my bike and/or I hit a rock and I wiped out. I hit my head on the post of one of the nearby cluster boxes and cut it. I didn't move and I welcomed the darkness as I fell unconscious. I woke up when some one helped me sit up and I looked into the eyes of a boy my age. My eyes were red from crying and I felt hot tears beginning to fall again.
" You alright?" He asked.
I shook my head and reached into my bag for my water bottle. I just realized that my throat was so that dry and I couldn't have spoken if I wanted to.
When I could speak I apologized and said that I wasn't feeling well. We exchanged names and I think he said his name was Matt. I remember him riding his bike along side mine as I rode home. I waved good bye to him from my porch and thought
This could be a new beginning for me. I will never forget my little sister, but can I stop grieving?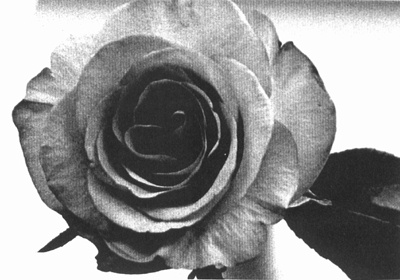 © Liza C., Seattle, WA