Baby's Last & First Breath
May 25, 2011
Words can't explain the feeling I got when they handed me that little beating heart in that pink blanket. As I held you in my arms your daddy stood over me running his fingers over your beautiful little face. His first words were "Welcome to this world, my pretty little angel." I looked up at him and kissed him softly on the lips telling him I loved him. I wanted to thank him so much for creating my little baby girl. But the doctors came in…

"Mam, we need to know the name of your little miracle," The nurse said.

I looked at your daddy knowing the perfect name that fit you, "Aubree," I said, "Aubree Sky McCoy." The smile that lit up your fathers face was breathtaking. See you were born into a family with two parents that loved each other very much. But we were young. Sixteen when we found out the news that we were going to be starting our family and seventeen when you were born.

You were a little shocker. But what's even more shocking was seeing your daddy cry when he saw you. Every tear drop was a memory that he was going to have from that day. All tears of happiness baby girl. But your daddy is a man. The toughest man I know. But that day he was speechless and over joyd. You're lucky to have him. There wasn't a day that went by where he didn't touch my stomach and kiss it telling you he loved you. Man did he love you. He loved the idea of you. And what you would look like when he first got a glimpse of you. And as he saw you I heard him whisper "perfect". And that you were.

Aubree...I've carried you in my stomach for nine months. You were a beautiful gift that your daddy and I made. Your eyes were the color of caramel, and your little hands barely wrapped around my finger. Ha! That was your daddy's favorite part about you, besides the fact that you looked just like him. Which you did. It was like looking at his twin.

You know your middle name was my middle name. Collins. It sounds like a boy name right? Well I had an issue with that too. But it's beautiful. That name has been passed down from each generation in the family. I believe the name is suppose to get passed down so each person in the family can try to do more justice to the name than the person before. And I believe that you would've used this name proudly. You would've loved it. You would've loved to meet your grandparents. I mean the grandmas are always a handful. But the grandpas would've spoiled you. I would've spoiled you.

Miss. Aubree you were already my life before you were welcomed into this world by everyone else. In some way you were the other half of my heart. I want you too know that you and your daddy are the two most important people in this world too me. Everyday of my life you will be.

Honey I want you to know when the doctors came into the room the morning after your birth they told me some not so good news. You see your heart wasn't beating the way it was suppose too. The beat was too slow, and your oxygen was running low. I wish I could've breathed air into your lungs to make you stay alive. I would've gladly of taken your place, but there was nothing I could do.

So as I sat back and tried to figure out how to breathe, and think on my own I prayed. Just like I prayed to meet your father. And my prayers got answered right? Well I needed my prayers answered about you. I needed you here. Because for those nine months you were in my stomach you became apart of my life. You practically were my life.

So now that your gone I don't know what to do. Besides bring strength to the family that you were starting to do.

I will love you forever Aubree. Me and your father always will.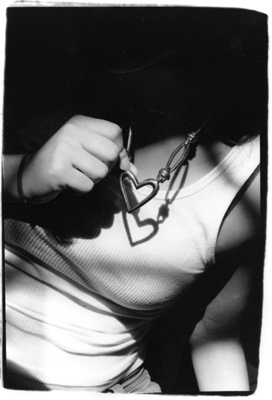 © Julia R., Bethesda, MD