So long fair life im leaving you my letter of appreciation
April 28, 2011
Past Time:

I laid there in bed watching the face of the clock stare into me. Time was slow slower than that turtle from the story I used to read. I rolled over and saw those big round eyes stare into me just the face did. They were staring crawling onto my skin feeling the coldness

I lost my train of thought after that I laid in bed for a while the sun was out but I just hid from the world. The pain he brought me. I didn't do it. That's all I could think of. I rolled over and saw those cold heartless eyes stare they are reading my thoughts stealing them and observing my empty soul.

I think it was around 12:30p.m when I finally lost the staring contest with those eyes. I had rolled myself out of bed after that and made myself some eggs they also looked like eyes, I can't escape them. Time passed it was 4:47 pm I was back in bed staring at the ceiling. He dumped me for no reason. I started to hear voices telling me to go. But I didn't listen. They started acting like maggots eating away at my empty soul just like they do on a dead body.

Present time:

"How does that make you feel Jamie?" I wanted to cry

"It p***ed me off that he did that to me. I never would do that he accused me of." I was wrongfully sentenced to a life of hell.

"Open up to me, im here for you" he said that so calmly like he knew how I felt. He continued talking

"Would you like to hear what I believe is wrong with you?" I shook my head

"I believe you live your life in your head. I think that you need more people and to get back to normal and forget about this boy." That's the thing I didn't wanna forget.

Days have passed im still faking every little detail of my life. It feels like my body's here but my minds not. Im sleeping and dreaming of falling off a bridge, when I hit the water it sucks the life out of me and I drown. Never to be seen or heard of again. More days have passed and I the boy won't leave my thoughts. He wants me but he can't have me. I've stopped eating as much as I did. Actually I don't think I've eaten today at all. Im drowning in myself pity, Im angry for letting him go. Im mad at myself for giving up on him like that, I should have tried harder to win him back.

It's been a week since he left. No more long conversations on the phone when he's suppose to be sleeping. No more of "our" TV show no more just hanging out and talking. He took my friends with him when he left. I've lost my motivation to write my songs to write my poems. But I guess I have to end with one. So here I go:

Only the purest of hearts can be destroyed

Only the destroyed hearts can be fixed

Only the fixed hearts can be broken

And only the broken hearts can be put back together

.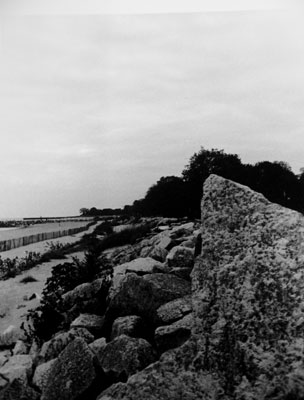 © Sean M., Apple Valley, MN