Regret
April 22, 2011
Introduction:
I was the oldest of Ashlee and me. She was diagnosed with Bi-polar disorder and manic depression; when she was eight. I didn't get why she was so sad. Why she was always sulking and always talking about what happens when you die, because I was nice to her. But sometimes I would get mad at her and yell but she would get so crazy and tell me all sorts of extreme nonsense. Actually, insane is the right word I believe. Whenever she was like that, mom told me to ignore her. I felt bad for Ashlee. I didn't get why she was so upset all the time. I understand it now that I'm twenty. But I was only fourteen then.
________________________________________________________________________


I still remember that day; I went to the park with her. It was January 12th 2010 a Tuesday around 12 o'clock in the afternoon. She wasn't in a good mood. At all, so I tried cheering her up by taking her to the park. It cheered her up for a while. We played on the swings and the merry-go-round, and even did the monkey bars. When I told her it was time to go home…she told me that she hated life, and that no one loved her, that her life sucked and she had no friends. I just stared at her and told her that she was lying and that she never recognized the good. She looked at me, then the street. And then I looked at her and looked at the street. Before I knew it, she was gone, running so fast that even a cheetah couldn't catch up to her. I was almost to her, but then she jumped, neither over a puddle, nor a rock but in front of a car, a car that was speeding, going 65 miles an hour on 25 miles an hour road. I never ran so fast in my life. I ran so fast to her. When I got to her the people who had hit her were standing by her and her blood. I dropped to my knees and cried. I could hear the sirens from a far. And that's all I remember from that day.

The funeral was that Saturday. I cried so hard that day. I thought it was my fault. I could only think that this was my fault and she was gone forever. That day I wished I would have told her that I was her friend…and that I loved her, but it was too late. And from now on that will always be with me.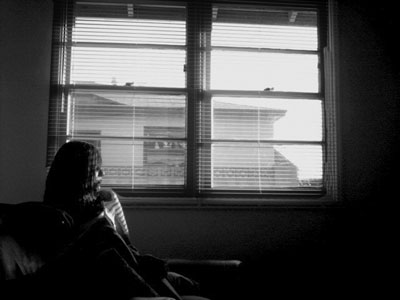 © Roxana R., Tustin, CA