Run. Jump. Feel. Hit the water.
April 15, 2011
Running. That's all I've ever done. All I've ever known. I saw it at five when my mom didn't give the marriage a second chance. I saw it when my sister wouldn't do anything but pace different parts of the hospital during the last breaths my father ever took. I've seen everything...and it all ends in running; just like now...with the bullets whistling past my ears as the rest of the team falls short behind.

All I've ever known was to run, or walk, or drive, or lean away from trouble. Something that would make me vulnerable. Just like with my dad...I was 12...he was my hero; that one person that knew everything...and yet...look where I was then: open. Wide open, like a book that you've set on it's pages, keeping them in a spot on the table for days until they creek when you lift it again. It doesn't want to turn it's pages. It's learned to love the feeling of being an open, vulnerable book. Vulnerable to stains, or water, or wrinkles. It didn't know the difference until it was closed. And never opened again.

That's where I am now. Closed, forgotten. Uncared for. Then I was pried open, like a scab; it seems like a good idea at the time...but then it bleeds, and stings, and leaves a scar. You forget about it for awhile...you don't mind. Later? Everywhere you look, like your hand when you write...or in the hallway, passing one of their friends, it reminds you of what happened. The chances you took, the cliffs you jumped off of. The rush was fine...and the thrill was more than you thought you could ever feel. Then you hit the water. Then, you're bright lighted flame is drenched...and your light is gone. Because a wet candle can't be used again.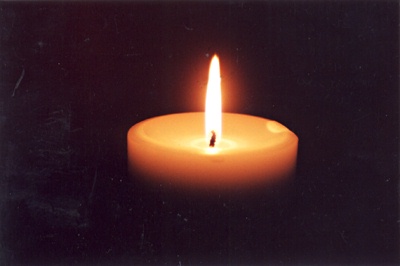 © Ashley D., Philadelphia, PA