My Great Adventure
March 22, 2011
I am the worlds most man eating machine, the Great White Shark. I am the ad verge size of 19 ft and weigh about 5,500 lbs and I live on the coast of California. But one thing you humans do not understand is that we sharks can be very gentle. And I hope that after you read my story that you will understand what I mean.
My story begins on the coast of California, where I'm hunting for of the delicious Seals. I am waiting here for the seals to go out to sea to get food, for there nice big plump tummy. And here one comes, I'm under water and I eaten a lot of seals and this one a bigger then and seal I seen. Maybe I should go see what it is; I'll stop there for you humans reading this. Us sharks do not have hand like you do we just have our mouth to find out what things are. We do not kill/eat you humans for s**** and giggles; eat you guys because we are hungry. It's like you humans that haven't eaten in three days, and you see what you call a "hand" burger? And you eat it right, because you have to or you die. You humans think that you are better than us, yeah right; my ancestors were here way before you human were. You humans don't like us only being you are weaker then we are, and you are only afraid of us because we can kill you with one big bit. Like you humans, I follow my instincts since I was born, to hunt and to kill to fight and to survive. Your instincts are to walk and you speak, and to say "dada", and "mama". I always been by myself, I had to teach myself to do everything I had to learn by my mistakes
So let me ask you this, are we sharks that different from you. The only main different is that I breathe under water and I eat my meat raw, but really we both eat and kill our food in order to stay alive.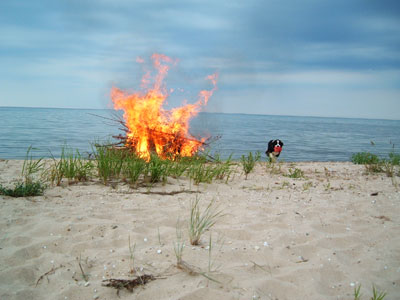 © Hilary L., Rogers City, MI