What I Wish Could Be
March 2, 2011
Leaning over the sink with black mascara tears racing down her face, Hailey knew the warmth of the water from her faucet would dull the pain from fresh razor cuts on her chubby wrists. Holding back the noise building up inside her throat was nearly impossible because of the agonizing pain of her wounds. After the initial pain faded, still crying, she walked into her room and saw her newest edition of Seventeen Magazine. Angrily ripping and cutting away at any perfect, pretty girls, skinny celebrities, clothes she could never wear, and swimsuits, she pasted them into her "Wish Book." Hailey's Wish Book was filled with things she wished she had and reasons why she hated herself. After starting the book she couldn't stop and it was destroying her; she became more and more depressed just leafing through it. Crying until her throat was so dry it hurt to make a noise, she fell asleep, tossing and turning all night.

When Hailey woke up her face felt stiff, as if she was wearing an avocado mask. She soon realized it was a mask of dried tears from the night before. The gloomy, spring day set a perfect example for how Hailey felt. She cautiously walked to school careful not to splash the murky rainwater onto her new size 18 jeans. Everyday at school Hailey felt like a tiny ant on a sidewalk never noticed or cared about until some kid comes along to put her under a magnifying glass to laugh at her as she burned.
Logan, was beautiful, actually drop dead gorgeous and was Hailey's only friend. Hailey wanted to look as perfect as Logan was. Starting to notice Hailey's attitude, Logan was worried.
"Hey girl, what's wrong?" asked Logan.
Eyes tearing up and cheeks turning blush red, Hailey said, "Nothing," and hurried off to class before Logan could see her distraught face.

Lunch was the same way; Logan tried talking to her.
"So, today in history we were learning about the French Revolution, and it was the most booooring thing I've ever had to listen to. Mr. Nunckel just rambled on and on and on about random things. But the funny part was that when he started to notice people were asleep, he threw paper balls at them. Hahaaa," pretending to laugh to cheer Hailey up.
Hailey sat there like she was deaf. Just playing with her food, not responding to anything that Logan had to say. She acted like a sad, abused puppy with no home.
"I tripped down the stairs this morning, in front of everyone… It was really embarrassing, ha!" said Logan trying to start a conversation.
Logan was confused, but determined to try to save Hailey from the depths of depression.
For the next few days, Hailey didn't show up for school. Logan was worried. Calling Hailey on both her cell and home phone, the answering machine picked up. Sending her a text begging for a reply, Logan got no message back. Hoping Hailey's parents would pick up, she called. Answering machine… After school on the second day, Logan didn't go home. Sprinting to Hailey's house, she bolted up the stairs into Hailey's room. As soon as she opened the door, Logan saw what a pigsty Hailey's room was. Crumpled papers, random trash, and clothes were thrown everywhere.
"Hailey? Are you in here?" urged Logan.
"Uhhhhh………….."groaned Hailey.
Logan saw Hailey's shadow in the bathroom. To look down and see the three, empty orange canisters on the floor, prescribed to Hailey's mom for pain relief, made Logan's heart sink to her feet, like a boulder in water.
"HAILEY WHAT HAVE YOU DONE TO YOURSELF!! OH MY GOSH, WHAT DID YOU DO!!" shrieked Logan.
Scrambling out of the room to get her phone, she dialed 911. Scared and worried about Hailey she stumbled over every word. Logan was disturbed; she couldn't stand seeing Hailey as wrecked as she was. Sitting by Hailey's side until the ambulance came, Logan had beads of perspiration soaking her face. Hailey was barely alive, she was breathing in weird patterns and shaking like a wet dog would right after a bath. Hailey was heading into a coma. As the noise of the sirens got closer and closer, waves of relief flowed through Logan's veins. When the ambulance arrived they took Hailey and Logan to the hospital. Smelling of soap, the bland whiteness of the intensive care room. While Hailey was getting her stomach pumped and many treatments done, Logan had time to look at the book labeled "Wish Book," that she found in Hailey's bathroom. What was in it, terrified her. On the third page was a picture of her, in a bathing suit at Jefferson pool. Feeling guilty for what Hailey was feeling, tears formed under Logan's eyes. She didn't know the intensity of Hailey's feelings especially towards her. Frustrated that Hailey kept all her secrets and feelings locked up inside instead of to talking to her, disappointed Logan. And at that moment everything made sense, when they were at the pool last summer Hailey was grumpy and melancholy around Logan. Always thinking it was Hailey's insecurities of being in a swimsuit that made her upset, Logan now realized it was her that lowered Hailey's self esteem.
Logan was there everyday even though the coma lasted for three days. When Hailey was stable, Logan gave Hailey a new book filled with pictures from good times they had with each other and why Logan loved being her friend.
"Thank you so much! I love it. Thanks for always being there even though I wasn't exactly there for you," acknowledged Hailey as she wiped away her tears.
Hailey revealed a smile. Logan hadn't seen a smile on Hailey's face in months.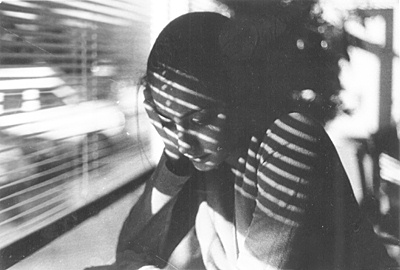 © John O., New City, NY