Upstairs
February 17, 2011
Her brother threw the urn and it smashed against the door frame. Even from downstairs among the bookshelves, Margaret knew it was the urn by the thick clunk, the weight of the pieces hitting the floor. The dresser came next. He must have swept his arm from end to end, sending every glass and silver artifact smashing down into a pile of shards. Margaret held her teacup close to her chest, felt it rattle in its porcelain saucer. The tea had long gone cold.

A moment of silence, and she heard her mother's voice. A whimper, really. Pleading. Can't you see what you've done?

He did not see. He would never see. Margaret unfolded her legs from under her and stood, setting the teacup down. Another crash, a thump like a punch at a wall. Her mother crying softly. Her brother shouting, always shouting. Silently Margaret moved across the carpet to the door.

Another brief calm. Margaret put on her coat. One final crash that would bring the ceiling down, maybe the whole house with it. Her mother's pleading did nothing; her own silent waiting did nothing. Shutting her heart to the sounds upstairs, Margaret walked out.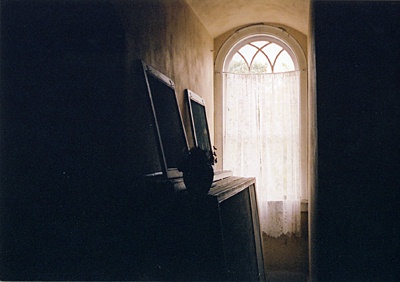 © Kandi B., Vacherie, LA