Lucky Me
January 16, 2011
Ashes cover the ground like the snow on the mountains. People are crying and a child, sitting under a tree, clutches his only possession: a picture. I really hope he isn't caught. As for me, I am afraid. There is nowhere else to call home. As I run away, I take one last glance at the apartment I had lived in. Flames shoot up from the roof and the building collapses. I cannot go any farther. I almost fall behind a booth and just break down. My breath quickens and I think right then and there about jumping into the flames.
No family.
No friends.
Alone.
That's me. Nothing. I have nothing, therefore I am nothing. What's next for an orphan in a war zone? I hear someone crying. Sobs shake their body. But when I look around, no one is there. It is I. I cry harder as realization hits me. But to whom do I owe this horrible fate? There is always someone to blame, right?
The flames light up the sky as the moon fades away. It's probably afraid too. Pain inflicts my arm and I look down only to see a small wound staining my clothes with red. Instinctively, I reach for my arm. Blood oozes out and I wipe it off on my pants. I do everything mechanically; rip off a piece of my shirt, wrap it around my arm, and pull tight, applying pressure.
Slowly merchants arrive, filling the streets and lining the alleyways. I take my position on the corner and wait for someone to come along. The only gift I have left is being able to read. What has happened to the world when reading is a novelty?
Lucky me.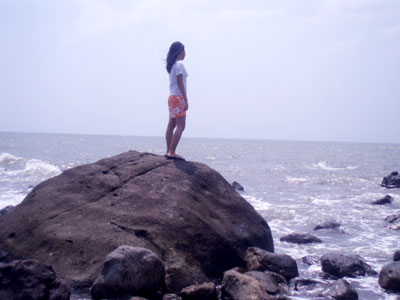 © Grace L., Bacolod City, Philippines