Cathartic
January 12, 2011
The first time I met her, I thought she was cool. Then I discovered the horrible secret. I realized she was actually obsessed with someone. An older guy, mildly attractive. She claims she isn't in love with him. She said he thinks of her like his daughter, she thinks of him like a drug. More addictive than cocaine, the obsession controlled her. She needed him more than she needed air. When I first found out, I was appalled. I didn't think it was possible to want someone that much.
She professed to me that she cut herself to get attention from him. I saw her arms. They were covered in cuts and scars. She had even carved his name into her arm. It was so gruesome and sick. She gave her scissors to him, which I thought was a dramatic gesture. Even after she was done explaining it to me, I never understood how you could need attention from someone so much, that you would harm yourself to get it.
Delilah, told me that she dreams about him, and has conversations with him in her head. I read her journal, every single entry was about him. Jeff, Jeff, Jeff, Jeff, that's all there was. Obsession had become her identity. It defined every move she made, every thought she had.
She looked at him in a sick, godly way. His word, was the word, and he was the most amazing person ever. Delilah's obsession with him, absolutely repulsed me. It was getting ridiculous. He was all she ever talked about. I considered confronting her about this, but I didn't have to. Her mom found out about the obsession, and had him removed from her life.
She was devastated. he was her whole world, her only reason for living. So, because she didn't have a reason to live anymore, she drank bleach in a suicide attempt. However, she was not successful. She told me when it was going down her throat, it was the most agonizing pain she'd ever felt. her throat was on fire,and she was writing in pain. She wanted so badly for someone to kill her, but no one did. They let her suffer in the most excruciating physical and emotional pain she'd ever felt. Delilah said that she sometimes drives by where he lives, and desperately looks for his car, wherever she goes. I think she's getting over it though, she talks about him less and less. I think she's going to be okay.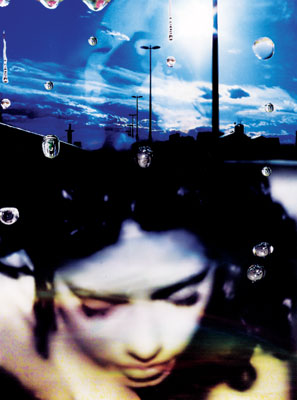 © Becky F., Sacramento, CA