The Perfect Day
January 11, 2011
As we browsed through a path of orchids on that mid-summer's day, I then knew the meaning of life.
As I looked down at my Forever Wildflower seeds commemorating his life lived, I closed my eyes as I drifted away to my perfect day.
As I sat and watched the sun rise slowly over the mountaintops at the cabin, a teardrop swiftly fell from my cheek onto ground. The sunrise always burns a picture of him in the back of my mind. The family cabin was his favorite place. Sitting on the hillside while staring blankly off into the mountains, I smell a distinct scent that I could pick out anywhere. It was the scent of my Uncle Ric.
The scent was that of a strong, unique cologne that I have never smelled anything like it before. When I would smell it, I knew he was near. This was always a comforting factor to me. But this time, the scent was different. It felt as if there was a presence along with the scent. It was almost as if I was afraid.
I heard a deer sprint onward in the other direction I was staring. As I turned my head to observe, it was nowhere to be found. I then felt the presence next to me. Turning my head back to where I was staring originally, a man was sitting five feet away from me. That man was my deceased Uncle Ric.

A rush of emotions quickly inflicted upon my heart. Cry or smile? I did not know. He graciously touched my hand and said, "It is alright. You are safe. Walk with me."
It felt as if it was a dream. Seeing my Uncle again, I did not believe was an option until you are welcomed in to heaven. If anything, I knew his presence was real. We walked through the forest for hours; talking about life's lessons and heaven. I asked him what it was like up there and if he missed us. His response then, made me not so afraid to die.
He told me he saw all of our reactions the day we discovered that he had died of cardiac arrest. He described my mother's reaction when she found out, and that he knows she thinks of him with each passing day.
The sun was beaming through the trees as we grazed along; reminiscing about how much he left unsaid to my mother and our family. He wanted me to tell her how much he loves her, and always will. However, he wanted me to tell her one important thing; "Remember me and smile, for it is better to forget than remember me and cry. Death ends a life, not a relationship."
Noon was soon approaching, and before we began our journey, he said that God only sent him from the heavens until noon. I just then had realized this, and quickly became saddened.

He took my hand one last time as we walked our last path through the orchids. Luminous colors of different shades of pink flourished around us. The sun's radiance reflected tears filling up in my eyes. Smiling, he gracefully stroked the side of my face while wiping away my tears.
Suddenly, a bright light beamed between the tress. I knew it was his time to go. He slowly let his hand fall from my cheek. The last words he spoke to me that day burn in the back of my mind.
Whenever you miss me, look at the Forever Wildflower seeds. When the pain becomes too much to bear, plant them. When the wildflowers soon appear, you will feel a sense of warmth. I am always here with you. Love is how you stay alive, even after you are gone. Always remember that. I love you. I'll be seeing you..
My perfect day would not be so perfect without a perfect ending. If I had the power, I would do something that no one would expect me to do.
To have the perfect day, I would let my mother live this. One last time.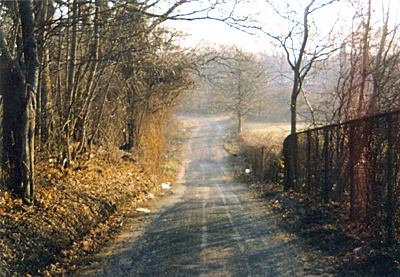 © Cameron C., Milford, CT