Johnny's Journey: Cat (first book)
January 5, 2011
Johnny was one those 12 year old boys that liked to be funny and get in trouble. School was actually his favorite because that's where he was a comedian!


Johnny was in sixth grade, first day of school. His teachers name was Mr. Kelso, the biggest, meanest, loudest, low tolerant 6th grade teacher, at 6ft tall he looked so muscular he could walk through a wall. Mr. Kelso wanted him in his class especially so he could straighten him out. Well, what Mr. Kelso didn't know was Johnny had a trick up his sleeve.

Johnny walked into the classroom. He was the last to get there, but Mr. Kelso had gone to the little boys room. Johnny yelled to the class,

"You guys ready to see Mr. Kelso cry?"

Johnny's dad was a police officer. Johnny knew where he had kept his old tasers, the ones that had been pushed aside by the newer updated tasers. Johnny sneaked to the locked cabinet at 12:00am. Johnny found his dad's keychain and got the key to open the cabinet. He took the smallest taser. Johnny ran to Mr. Kelso's chair. He took some scissors and cut a hole in the leather seat where Mr. Kelso's left cheek would touch. The scissors were not the sharpest, and he had a hard time getting threw the thick and almost solid padding. The hole was a perfect size for the taser. He taped the on/off switch so it would stay on. He slid the taser into the slot. Johnny ran to his seat and started playing games on his school laptop. Mr. Kelso walked into the class room and the room went silent. He was standing purposely so he looked taller. He walked to his chair staring right at Johnny. He pulled his chair out still unaware of the taser. As Mr. Kelso squatted Johnny's eyes widened. Mr. Kelso had sat down.

"CACKLE! SPURST! PHEEW!" The taser went! Mr. Kelso fell out of his chair immediately. The class sat silently as the smell of feces arose, it was putrid. It smelled so bad it seemed as though someone threw it right in your face. Students started gaging. Mr. Kelso must not have taken care of # 2 when he went to the bathroom. Teachers bolted into the room and they panicked. They called 911 immediately. They kept saying things like cardiac arrest. Johnny had no idea what that was.

The next day Mr. Kelso was not there. There was a assembly about Mr. Kelso. Mr. Hide, the principal of the school, said,

"Yesterday there was a tragedy involving Mr. Kelso. Mr. Kelso was tased, he had a long history of a heart illness. The shock put Mr. Kelso into cardiac arrest, a heart attack. We are unable to identify the killer but further investigations will follow." Johnny was shocked, he had killed Mr. Kelso.

There were rumors about Mr. Kelso's after life of being a cat. These rumors were true... Everyday in Mr. Kelso's room at 8:13 a series of meowing begins for a whole minute.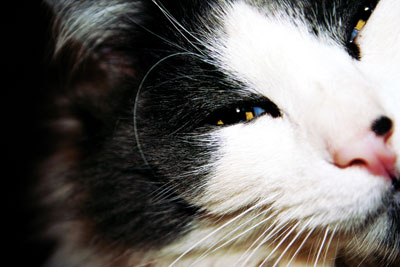 © Monica L., St. George, UT