Winter Night
January 3, 2011
It was a cold winter night and I was walking down the barren street, cup of coffee in one hand, and a cigarette in the other. Having just came from a local poetry session at the cafe, all I wanted to do was get home and listen to some smooth jazz and close my eyes.

It was an eventful night, to say the least. I encountered the most beautiful man that I've ever laid my eyes on. He had a ponytail full of freshly kept dreads, the smoothest skin that you ever would feel, the hazel eyes that only appeared in your midnight dreams, and his muscles made you wonder if his being actually existed. But his physical appearance wasn't what caught my attention. It was what came out of his honey brown lips and rolled off his smooth silky tongue.

He spoke of love, hope, peace, sex, violence, infidelity, promises, respect, trust, and faith-all at one time. He spoke a story to a room full of strangers, but it felt like he was speaking specifically to each individual alone. He spoke as if the story was my own. His words clung to my mind and would never leave.

Oh, what a night it was indeed. The feeling he left me with was one that I could not fully interpret. It jumbled up my thoughts and set my body at ease. It gave me a warm feeling.

It made me realize reality.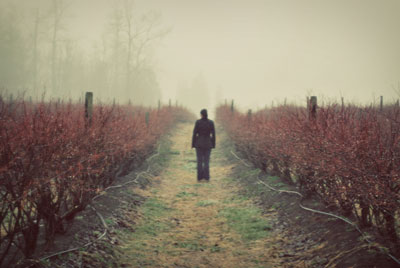 © Molly H., Lynden, WA