The Last Day
December 23, 2010
Iris strolled out of the oversized torture chamber that was sorrowfully mistaken to be a school. Feeling, the sun hit the top of her head, she couldn't help but smile. Her friends were all next to her, on either side, and the whole group was smiling goofily as they spotted their buses.



"Hey, guys…" Iris started, sides of her mouth twitching upwards even more.





"Yes?" Kelsey asked.



"We did it!" She shouted as loudly as she dared before jumping wildly in a circle. Middle school finally over, and they were free at last, free at last. Iris then caught out of the corner of her eye a glimpse of her long-time crush, Matt, and she immediately stopped jumping.



"Sheesh, Iris, spaz much?" A friend commented, and then, "Oh, I see."



Grinning inwardly, Iris swerved towards her bus. She sighed and took her seat, a seat which was cleverly placed across from Matt. At the beginning of the year, Iris wouldn't have even dared sit there, but since all of the scary sixth, seventh, and eighth graders normally sitting back in this area had managed to get themselves either expelled or suspended throughout the course of the year, Iris dared. Sadie sat in front of her, David sat across from Sadie, and then Matt came on the bus. Iris pretended to read her book.



"So, eighth grade… out the window!" Matt said, evidently to no one in particular.



"So it is, so it is," Iris agreed, desperate to make conversation, but failing. Iris was forced to actually read her book. Her heartbeat kept its tachycardia and Iris felt that her face was very red, though she doubted that it actually was red. The bus let off the few remaining people that still got off at the first bus stop. Iris waited for Matt to get up and leave, trying to resist tears. She was fully aware that this would be her last time seeing him in person most likely; Matt had gotten accepted in to Baltimore School for the Arts.



"Hey, Matt, you coming?" A random male called from the front of the bus. Blocking tears, blocking tears… Iris thought, Okay. So, I'll have to call Taylor today so that we can try that operation on Trauma Team 2 again… Iris's thoughts were interrupted.



"Ah… no, I think I'll ride to my stop today. Hot out," Matt told the random boy, and Iris's heart fluttered as she looked up at Matt, surprised to see his eyes flickering towards her. What… what's is going on?



The bus pulled up to Iris, Matt, Sadie, and multitudes of other random children's stop. Sadie's mother was waiting to take her to an appointment, so Iris said goodbye, smiling. Matt appeared to let out a breath.



"Erm, Iris." Matt said, more awkward than he ever had sounded before.



"…Yes?" Iris asked tentatively, not sure what to expect.



"I… I'm sorry… that… I didn't… talk to you more while I was here." Matt said awkwardly. Iris stopped breathing.



"Well, I was a jerk when you first moved here. Jealous. A jealous jerk," Iris rambled nervously.



"You weren't the jerk. I am the one who didn't talk to you because I was scared to. Because I didn't want my friends to know that I… that I…" Matt trailed off.



"You see, if this were a movie, I would start crying and tell you that you are too late and that you should have treated me better and that, no, we can't be friends." Iris said, wondering briefly if she should just spit it out. Matt's shoulders sagged horribly. Yes, I should spit it out, "However. This is not a movie, and I've liked you for far too long to not forgive you. So, yes, we can be… friends. If you so chose."



"That isn't all." Matt said. Iris became acutely aware that he was very close to her. And that they had been standing in the middle of the sidewalk for five minutes straight. Half a foot! A quarter… two inches… one… Iris thought, remembering a childish game she had played with herself at the beginning of the year. She wasn't thinking that for long though, because Matt was kissing her.



And Iris was thoroughly confused.



"This is 'friends'?" Iris asked, amused.



"No. This is 'a couple.'" Matt smiled.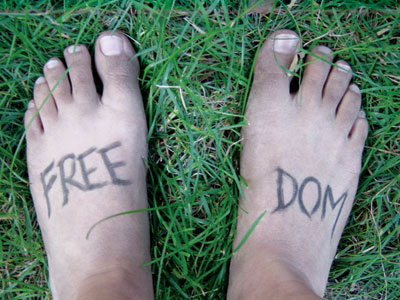 © Anna B., Northville, MI