Reminiscence…
November 28, 2010
Outside, we emerge to be two middle-school teenagers. Ian works on his music, while I spend my time working on art masterpieces. My art topic is "reminiscences". My mind wanders away from the vacant paper which was positioned out ahead of me. I looked at Ian.
I watched Ian as he sat at the edge of my bed. I gazed at him sitting in his typically slapdash way; biting the edge of his pencil and stretching out his long, scrawny arms. I waited for him to scratch his head and then tilt his head to the other side, and let out a huge phony yawn. It was one of those times where you knew the other person better than you knew yourself.
Ian and I have been best friends ever since the first day in primary school when my Mum forgot to pack my lunch; He was thrilled to split his half eaten peanut butter and jelly sandwich with me. Who would have thought that this kind of act would lead to skate boarding's and bike rides?
Thinking back got me worried about loosing him. Ian is a thalassemic patient. He refuses to take his desferal on a daily basis; his Mum says that it could pilot to grave problems. I looked it over in the internet and found out he had blood scarcity. It said all kinds of stuff about what happens when you skip desferal. "But Ian isn't that sick! He just gets fever frequently!" I told my mum, and she just hugged me.
"Stop staring at me..." Ian said, not taking his eyes off his music notes. "I'm not" I responded quickly fixing my eyes to the blank paper.
"I would even miss those tongue-tied moments when he's gone" I thought. Although we don't have alike faces, or share the same genes, we have a lot in common. His eyes see the globe as mine does; his ears take bliss at the same sounds as mine. He is like my other self, my echo illustration. Words can't express how much I would miss him. I was petrified and wretched at the thought of loosing him.
"Hey! Hey! What's wrong?" Ian asked, startled to find tears gently sloping down my cheeks. "I'm gonna miss you so much!" I exclaimed, hugging him as though the end of the world. He chuckled a bit and promised me that he wasn't going anywhere. I was flabbergasted he had the courage to look at veracity straight in the eye and deny it.
I remember the promise he made. I remember each letter the way he pronounced it. I have held unto it as words to live by. I didn't want him to leave. I was angry at the world, but I knew he had to go, one way or another. But, I had selfish reasons for not wanting him to die. However, I knew that a time will come, when the picture has too many missing pieces, and the picture finally fades away.
That night, as I was getting ready for bed, my mum came running up-stairs screaming my name as she frequently does when my dad chases her. I rushed out to watch the fun. Maybe it was the terror in her eyes that had me worried.
"It's Ian… They don't know what's happening to him… his Mum wants you there" She managed to say. Then she hugged me firmly and secured me everything was going to be alright, even though deep down she knew this was it.
I found myself dumb struck at those words. Helpless tears streamed down my face. How could this happen? Hadn't he promised me he was going to be okay? Angry and hurt, I got dressed in a rush.
I ran to Ian the instant I saw him, laying in his bed, his eyes wide open. He puffed as he tried to say something. Holding his hand, I sat alongside him. Ian's last wish for me was to live a blissful, victorious life. With that, he leisurely closed his eyes in eternal sleep. I called his name several times, but silence was what greeted me in return. Ian's Dad was crying vulnerably while trying to restrain his Mum who was screaming in despair.
I felt so alone. I was upset, petrified and mad at the world. I started crying wildly. How could the world be so cruel? He was only fifteen; he had a whole life in front of him. However, I knew that people always leave. It must've been hard for him to close his eyes everlastingly and leave behind his dreams.
That night I went to Ian's room, held his belongings and cried softly. I sat in the silence as echoes of who we used to be greeted me. Now I have come to firmly believe that we only realize how much you love someone once that person is about to be taken away from you. And come what may, I would prolong being the greatest fan of his life.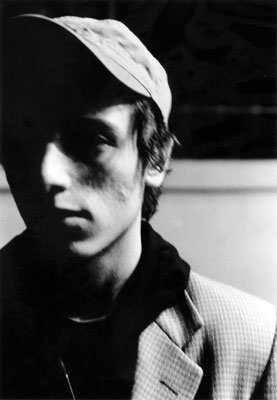 © Ariel L., New York, NY