Nothing to Stop Me
November 22, 2010
I began the day usually.
I got dressed.
I went through the motions.
I was a normal girl.
This is what I told myself every morning. I looked in the mirror, and pulled my sleeves around my arms. They flopped around my wrist, like lifeless puppets.
My hair was pulled back.
I was normal.
A ribbon accentuated the shine.
I was normal.
My clothes were spotless and perfect.
I was normal.
But I was never perfect. My clean clothes were the closest I would ever come to perfection. Even then, there was always a stray thread.
One that, left undone, could unravel the entire sweater, undo everything.
For me, the loose thread was last summer. Two summers ago, I went to my first party. My first big party at least.
I had never fully recovered from what had happened. A hole had been blown through my life's wall, and I was never able to ignore it.
From then on, I could see through myself. I exposed all of the dirty secrets and lies I had kept for years.
Who was this person I was turning into?
More importantly, what could I do to stop it?
I didn't know myself anymore than I knew the UPS man who came to our front door every day without fail.
The consistency of my life was banal and boring. But it was predictable. In its own slightest dimension, it was perfect.
At that party, I had my first ever sip of alcohol. Many of the kids had been drinking for years.
For me, it was new.
And yet for me, it was old.
The alcoholic in me, in my family, rose out of me. That night I was left in the woods, puking up a storm. Had anything ever happened severely, I couldn't have trusted the people around me.
It took years to regain trust. Years to try and forgive and forget. Years of getting to know myself again.
Years of trying to remember what I was like without a drink.
My eyes blinked, and I saw myself in the mirror again.
I had gotten rid of the bags under my eyes, I had gotten changed into my neat school uniform.
I was like every girl in school.
I was one step away from opening the door. I was one step away from living my normal life again.
But something stopped me. I opened my hidden fridge from under my bed and pulled out a few beers. Not ideal. Not perfect.
I was never perfect. And this moment had just been waiting for years.
I drank and drank, until nothing, and no one could stop me.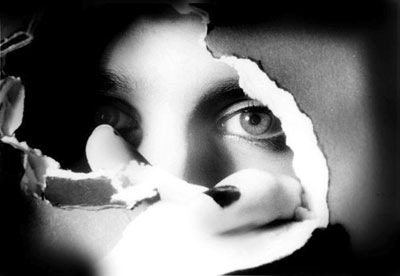 © Tabatha B., Peoria, IL