Homeless
October 14, 2010
I sat on the park bench across the street, watching the unobserving people bustle by. A couple long minutes drug by and finally I had the courage to look, once again, at the young woman across the street.

Everyone else seemed oblivious to her pain filled gray eyes, but I wasn't. Everyone else seemed uncaring about her dirty rags used as clothes, I wasn't. I saw the gray streaks in her grimy blonde hair. I watched her rattle her can, pleading for money. Every once in a while a coin or two would clank into her tin bank and her eyes would shine with gratitude.

At least three times a day she would rise and cross slowly to another spot close by. Looking at her bruised, blistered feet now I could see why she wouldn't go far. The freezing wind snuck into my big fur coat. Tears came to my eyes as I watched her huddle into a freezing ball trying to find some comfort but failing.

Her rag-like clothes wouldn't hide new and old bruises and cuts. Those rag-like clothes wouldn't give her protection and warmth. I began to slowly walk towards her while watching for cars on the busy street. As I approached her, the stench or rotten filth and cat urine filled my nostrils. I tried so hard to hide my disgust. She looked up at me with fear and hope in her fading eyes. I smiled gently and placed my fur coat and her bony body. I dropped a 20 dollar bill in her clan and watched as her eyes filled with happy tears. With one hand I gently held hers and with the other I wiped my own tears. Her and was rough and callused under my smooth lotion touched one.
I squeezed once and slowly stood up smiling as I watched the lines of worry and fret I saw earlier disappear. As I went on my way I couldn't stop smiling to myself, imagining the beautiful 22 yr old girl with vibrant blonde hair and smiling eyes that she once was. The cold breeze tugged away my warmth but I was still glowing inside knowing the homeless girl was warmed by my love and my coat.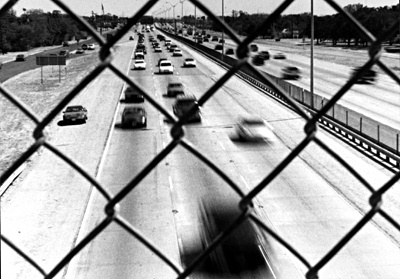 © Matt B., Highland Village, TX