If Tears Could Talk
September 19, 2010
If my tears could talk, they would thank me. They would treat me like royalty. They would absolutely love and value me. Why? Because I finally set them free. After long minutes of building up in my eyes, getting hotter and heavier by the second, they were joyed to be let go. They would praise me for being so tough for so long, the seconds ticking by like days. I tried to hold my ground. To show my bravery. To show you that your words didn't hurt me. But you knew the words hurt me, because I let the tears free. I was tired of the fighting and the pushing and the shoving of the anxious water droplets. They were ready to leave, I just wasn't ready to let them. But the pain had broken me down, and I was too weak to control the hot pain. So there I stood, breaking down right in front of you, allowing you to win the long lasting battle. All that I had worked for was over.

So if you are wondering what the tears would say to me, they would say sorry. Sorry for bringing you down. Sorry for making you look so bad. Sorry for making your eyes turn red and your nose run and your voice choke up. Sorry we couldn't be strong for you and hold back. Sorry there are so many of us. Sorry we wouldn't stop coming for hours. Sorry we stuck around all day. Sorry everyone saw us coming out. Sorry we didn't give you a fair warning.


Sorry he did that to you, and we are sorry he saw.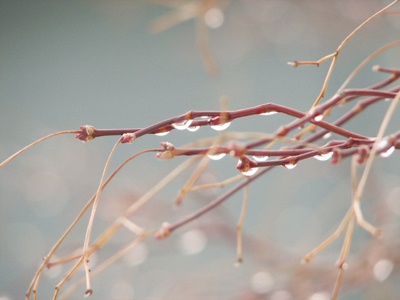 © Carly M., Hopedale, MA