Daddy Stop!!!!!
September 11, 2010
Daddy stop your hurting me
He swings his arm back again
All you hear is
WHAM!!!
And her sad wimpers
She cries herself to sleep
Holding her teddy bear
In the middle of the night
He comes in takes her teddy
She sat in her bed crying
After he went ouut the room
She quikly got off the bed and
Prayed at the bedside
"Mommy why is daddy so mean to me i see him cry and he hits me"
She hears him comig back so she hops in bed quikly
He walks in and yells at her
He walks out
She then cries herself to sleep
POW
News Article: Little 4 year old girl is found dead in her bed hugging a picture of her and a women and a man.She had tear drops on her face. The suspect is seemed to be the father. This 4 year old had bruises all other her body and she had 1 shot to the temple. She was looking towards the door with eyes open. Police believe she had been looking at the shooter."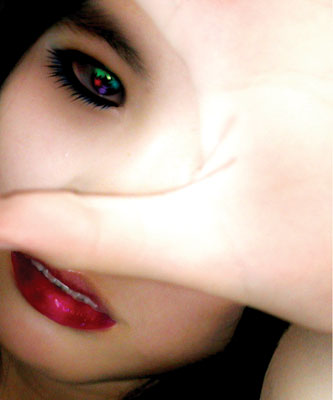 © Victoria W., Arcadia, CA