Stolen
September 9, 2010
I see your face on that magazine and hear your name on the radio and I should to be proud. I should to be happy for you. I should be fine with the way everything turned out.

I try not to think about what could have been, but some memories are hard to forget. You were my friend and you didn't even know you were hurting me.

When I hear your songs and see your posters, I want to scream. It was me who found out about the audition! I'm the reason why your life turned out this way!

You never knew what you wanted. You just tagged along with me and my crazy schemes. When I heard about that audition, you told me to go for it. So, I did. I made it all the way to callbacks.

Did you ever imagine what it was like for me to see you living out my dream? How did you not realize my anger when you got the part over me? You didn't even have the guts tell me you were trying out and now look where you are.

I should be sorry I turned my back on you and made you go through it all alone. I think it was easier for you, though. You didn't hear my name or see my face everywhere you turned.

Well, I'm glad you got everything you wanted, everything I wanted. Is it that crazy to think of you as a thief? You stole my life, you know you did. And for that I can't forgive you. I just can't.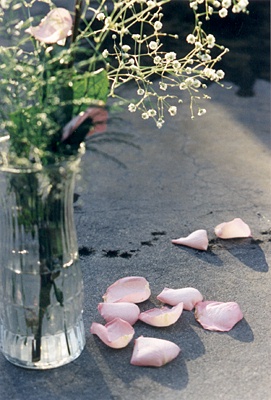 © Kathleen S., Maumee, OH