The Hospital pt 2
July 24, 2010
Her day ended at around eight, but she stayed at work, sitting in the break room watching Animal Planet. A special on rare animal attacks was on. She wasn't truly watching it, though. She was looking at it, but her mind was focused on other things. She couldn't get Brian out of her head. She admired him, but she hated the fact that he was dying and she wasn't. She decided to visit him, as she was lonely.
She walked there in a moderate pace. Not rushing to see him, not dreading seeing him. She reached the room to find his bed empty. He was dead, good for him.
She walked away and exited the hospital to her beat up old green Toyota with the logo taken off. She started the car and drove to the grocery store as she was out of cereal. She went in and picked up a box. She could have easily taken two but that would have denied her a future trip to the grocery store. She left that aisle, and went the refrigerated aisle to pick up a microwavable meal. Kathy got in to the car, but it didn't start. She only lived a mile down the road, so she left the car and walked home, carrying the groceries with her. The moon was full, shining its light on the cold ground below. She was shivering. She dropped her groceries on the ground, letting them sit there and turned around, walking back toward the hospital. It was only a few miles away.
Her mind was blank. She was determined to reach the hospital. She walked fast, paying attention to every step. After an hour she arrived at the hospital. It was 9:30. She took the elevator to the highest floor and climbed up the stairs to the roof. She approached the ledge. The wind was strong and shook her, almost pushing her off the building. If the ledge hadn't extended a few more inches she would have fallen. She looked down. She was high up. She felt a voice inside her beckoning her to fall. Jump. Jump. Jump before all is lost. Kathy tilted forward and fell. She picked up speed and hit the ground.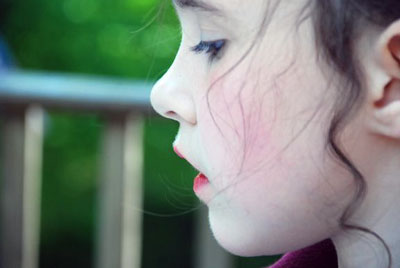 © Julie P., Rochdale, MA