Lucky #6
June 8, 2010
Lucky #6



Safe!Safe! I slid into second for my 40th stolen base of the year, for the New York Mets. At the end of the game I was 2-3 with a triple, double and 3 stolen bases.

The next day I was at batting practice with Jose Reyes and David Wright. David Wright ,
a fearless hitter who loves inside pitches, enjoys crushing the ball. He could hit the ball a mile. That day it was finally my turn to hit, I stood 5'' 8', strong, and hair hanging out of my helmet with the number 6 on the back of my jersey. I hit the ball so hard, it was like a rocket to the moon. When batting practice was over I went to the clubhouse, took a shower, then went home. The next day I went to my game vs. Phillies in Philadelphia, the fans there hated us. Hands shaking against the black wooden bat, I stepped to the plate to kick off the game. Hitting, sprinting, sliding, I beat out a infield hit. Roy Halladay was pitching and when I saw him make a move to the catcher, I took off running toward second. The strong catcher, short and built, made a perfect throw down to second but it was too late. The next pitch I stole
third. I was standing on third no outs the top of the first inning. I had a huge lead off third but he did not try to pick me off so I kept inching and inching then right when he lifted his leg up
to go home I ran as hard and as fast as I could, the pitch was high, I slid, SAFE! The crowd booed until they could not boo anymore. I got three more at bats that game and did not get anymore hits. The game was finally over and we lost in the 12th inning.

When I was in the clubhouse the press was interviewing people then when they saw me they ran over and asked " Daniel do you think you are good enough to get rookie of the year?"
and then I said " If I keep this up and stay healthy I defiantly have a good chance." Then they
interviewed my teammate, Carlos Delgado they asked him the same question about me and he
said " Right now if they were going to decide he has a huge chance of winning it but the MLB
has amazing rookies this year and he can't get cocky."After they were done I got ready to go on the plane for our 12 game road trip to the west coast. Me and my teammates are on a two game
losing streak which isn't too bad but our longest of the year. Our next stop was in Los Angles
to face the Dodgers in a 4 game series. That series I was 6-9 with 3 home runs, a single, triple
and 5 RBI's. That series we swept all four games from them because our pitching was dominate
and batting. The next 8 games were against teams on the way back from California. Our next
4 game series was against Colorado then against Chicago we won the rest of our games and I
pulled a muscle in my leg which I was only available in the world series if we went to it. Which we won our division and won the national league. In game 7 of the world series I was pinch
hitting in the bottom of the 9th at my home field. The crowd was on there feet chanting my name Daniel! Daniel! Daniel! He pitched it, it was high and inside, just where I like it I crushed
it going, going, gone! The NY Mets are world champions!

Safe! Safe! I slid into second for my 40th stolen base of the year for the New York Mets.
At the end of that game I was 2-3 with a triple and 3 stolen bases.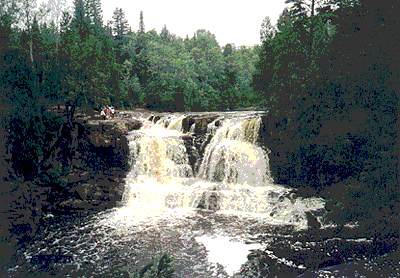 © Danielle B., Corydon, IA