How would you know?
June 23, 2010
You've changed. You're not participating. You have outbursts. You aren't respectful. You've lost interest. You're missing work.

Yeah, sure, you said you could help. That's what you're here for, you said, and when I spoke, you said you understood. You understood. That's when I got up and left.

Ms. B, have you ever cried in one of the girls' bathroom stalls?
Have you ever locked yourself in and thrown the ripped up remains of your stupid support group brochures into the toilet?
Have you ever thrown up in there?
Have you ever kicked the door so hard that the lock breaks?

No.
No.
You've never known how it feels to know your voice doesn't matter.
You've never known how it feels to be weak.
To be unable to help yourself.
To be used as an item, to be worthless.
You've never had to look in his eyes at the end.
You don't know what it means to walk home alone.

You don't get it.
Some people do, but I doubt any of them could help me.
How could you help me?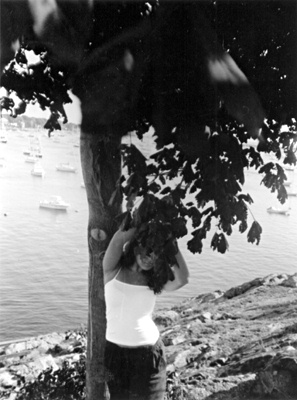 © Lauren M., Marblehead, MA