Blaaa Blaaa Blaaaaaa
June 12, 2010
On the outside Gemma was considered as a bright, intelligent and ambitious girl, not alone for anyone to realise how she felt inside. It all started the day her friend
'topped herself' as people would say. Inside, her world was falling apart. Gemma had been friends with Jennifer from the day they were born, they were always by each
others side.As the years grew older, Gemma began to see a change in Jennifers behaviour; she just wasn't herself. Gemma knew there was something wrong, she was going
to confront Jennifer, ask her if she was alright and if she was experiencing any problems, bullying perhaps?......

Friday 13th December 1998, was a cloudy and dull day, it was also the day Gemmas world was torn apart. Jennifer had comitted suicide. For days Gemma hid in her room,
grieving of her loss. She didn't even get to say goodbye. Gemma felt distraught- as if something had just hit her hard and left her wounded, unable to fight back.
She was going to have to face the world sometime, wasn't she?

The rain tapped hard on Gemmas window. She was sleeping lightly, she hadn't been able to sleep for days. It was a Tuesday- she should have been at school. Gemma was
too weak to face the world. It felt like a piece of her was missing. Her Mum and Dad would both be at work, Gemma would have the day to herself. She slowly got out of
bed and walked across her room to the door:- zombie like.
In the kitchen there was a note left by her Mum- the usual stuff, explaining where she was, including her contact numbers. It was 10am, shortly the post would be
delivered. Ten minutes later and the post arrived. As she walked over to the letters she could faintly see her name printed.

Gemma Stevenson
18 Rangewood road
Manchester
England

Gemma teared open the letter.

Dear Gemma,





Deep down you will always be in my heart. I'm sorry. I didn't really know what to do. I'm better off away from yous all. I was a hastle, wasn't I?
Life comes with many challenges. Never give up with your dreams & most of all, don't let anyone get in your way. I guess this is last goodbyes then? I had to write to you,
if I just went, then I suppose you would be left in grief for longer. Just believe me, I'm better off. Anyhow, by the time you have read this I will already be up in the sky-there's nothing
you can do to stop me. I loved being with you, every second of the day. Fifteen years. Tell everyone a last goodbye? Not to worry about me? & they will always be in my heart.
Especially you Gemma, you are one of a kind. Believe me.

I love you ,
Best Friends Forever?

Love Jennifer x

Gemma just stood there shaking, tears dripped down the letter. Why had Jennifer done this? Gemma loved her. EVERYONE did! Gemma fell to the ground and sat there crying.
What was she going to do next? Everything was at an end.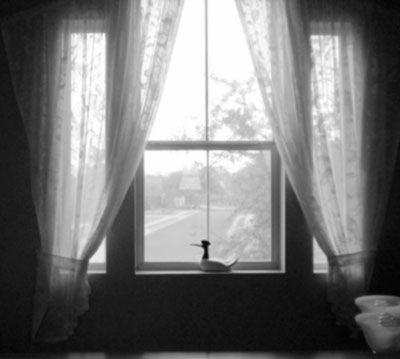 © Kathryn W., Austin, TX