NEVER GET CAUGHT
May 10, 2010
"Never get caught," my brother warned me.
I sassed in return, "I'm not stupid, like you!"
My brother replied, "That's what I said when Ivan told me the same thing."
"Oh well, that's not me!!!"
After all that, I snatched the phone and immediately called my friend Sara.
She answered, "Hello?"
I said, "Hey, listen up. I convinced my parents to let me go to the movies."
Sara said, "Okay, ya sure, I'll go with you. Who else is going?"
I replied, "Well, I gotta see if my cousin can go with us and maybe Jackie can come too." Before she hung up the phone, I asked her, "Hey, you think you can call Jackie while I call my cousin Ruby?"
Sara said, "Ya sure."
I told her thanks and then hung up the phone.
Next, I called my cousin Ruby, but there was one thing I got kind of nervous about, her dad, who is also my uncle, is very nosy. If he answers the phone, then he will want to know what is going on. Unfortunately, my uncle did answer.
"Hello?"
I replied, "Hola, tio. Peudo habler con mi prima."
My uncle hesitated a little and said, "Si, un momento." Finally my cousin answered, and I asked her if she would like to come to the the movies with my friends and I? She said, "She would love to, but I would have to convince her dad." But of course, he was listening on the other line and we knew he was because we could hear heavy breathing on the other side.
So he quickly hung up the phone and said, "Mija si quires vete con tu prima!!" My cousin got back on the line and said that she could go.
I told her, "Ok, then I'll see you tomorrow, good night!!"
After all that I got ready to go to bed, but then I noticed that it was so hard to fall asleep. I know that I was excited and stuff but I had to fall asleep some how.
BEEP, BEEP, BEEP!!! I immediately got up and had to get dressed. I got in the shower, blow dried my hair, curled it, did my makeup, and then got dressed. I quickly ran downstairs. I ran to the dinner table and sat down.
My brother said, "Where are you going all dressed up?"
I sassed back, "Somewhere your not!!"
He just gave me a dirty look.
My mom said, "Just stop fighting and eat your breakfast."
I said "Ok."
My mom replied, "Well, I have to leave or I'm going to be late for work. Bye, I love you guys."
My brother was going on and on about some football game on TV!!
RING, RING, RING!!! My phone was ringing and I was so happy because I didn't have to sit there another moment listening to him talk about boring stuff. I quickly ran outside and said, "Let's go."
So we left in my friend Sara's car. I was telling them about everything that happened to me while I was waiting for them to call to tell me that they were here.
"OMG," my friend Sara screamed out.
We all yelled out, "What happened?" Then we heard the song "Down" by Jay Sean. We started singing along to it the whole way to the movie theaters.




Finally we got to the movie theaters and ran out the car door and ran to get in line. We were going to watch, "Jennifer's Body." After we had gotten our tickets we went inside and got all the snacks that we were going to eat because we knew we weren't going to miss any part of this movie when we went in, it was so full of people. The movie started as soon as we sat down. Throughout the whole movie the room was filled with ooohs and awes. The movie was so cool when it was done everyone was saying "I hope there's going to be a part two" we walked out of the movie theaters. We had such a good time!! That will be a night to remember!!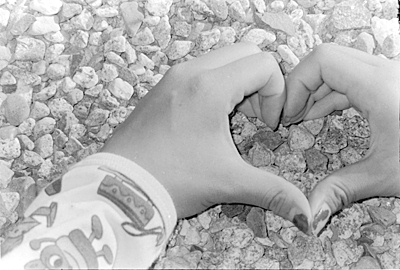 © Caitlin T., Marblehead, MA